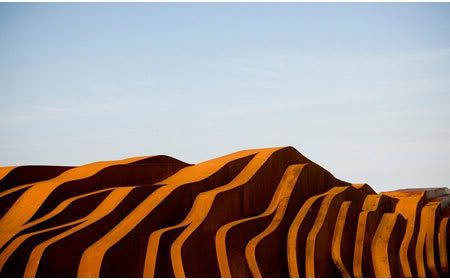 The East Beach Cafe is no ordinary seaside kiosk, rising like a piece of weatherworn driftwood washed up on Littlehampton's East Beach; it is at once familiar and alien to its coastal surroundings. The Cafe is a bold statement that has already made Littlehampton a destination for day tripping design and architecture junkies, while at the same time providing local residents with a local cafe to call their own.

East Beach Cafe
Design Team:
Heatherwick Studio
Location:
Littlehampton, UK
When to visit:
Anytime. East Beach Cafe is open 7 days a week, all year round.
Heatherwick Studio was commissioned to design a café building to replace a seafront kiosk in Littlehampton, a traditional seaside town on England's south coast. Exposed to weather and vandalism, the narrow site sits between the sea and a parade of houses.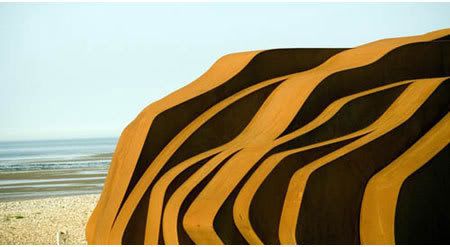 The studio saw its challenge as being to produce a long, thin building without flat, two-dimensional façades.
The building is sliced diagonally into ribbons which wrap up and over the building, forming a layered protective shell, open to the sea in front. The opening is filled with glass doors and windows, protected at night by roller shutters concealed within the building's geometry, the 30-centimetre width of the ribbons being the dimension of a shutter mechanism.
The shell of the building provides both its skin and structure. It comprises a steel outer layer, which is cut at a shallow angle into a series of vertical slices. Its rippling form conjures up a wide variety of visual metaphors.
The choice of materials has played a key part in developing the building concept. The exposed seaside location will subject the building to heavy weathering, with the high salt content of the air speeding the natural degradation of all materials. With this in mind, Thomas Heatherwick opted for naturally finished materials that respond well to the local environment. The mild steel shell that forms the outer skin will rust and gain character as it ages, while an oil based coating applied
after the surface has 'weathered' will help to prolong the life of the building.
Rather than use a traditional structural method in which one part rests on another, the primary structure of the building is a 'monocoque' steel shell in which all parts act together, similar to the hull of a ship.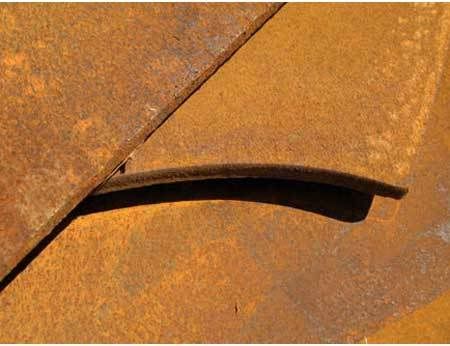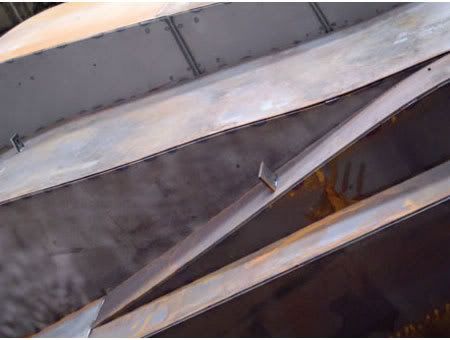 In contrast to the conventional white-washed seaside aesthetic, the building is raw and weathered, its structural steel shell finished with an oil-based coating that permits a rust-like patination to develop without affecting structural performance.
A kiosk and cafeteria by day and a restaurant in the evening, the new café seats sixty.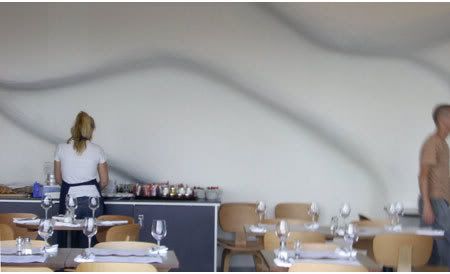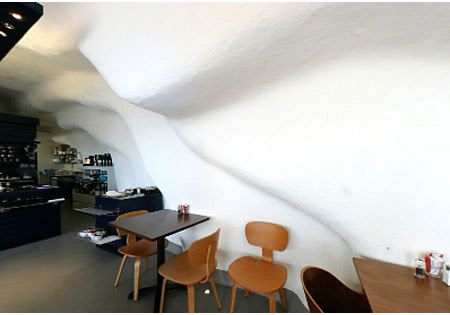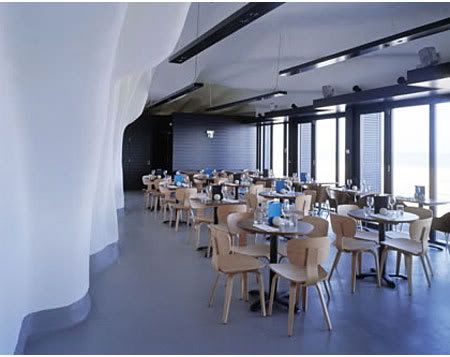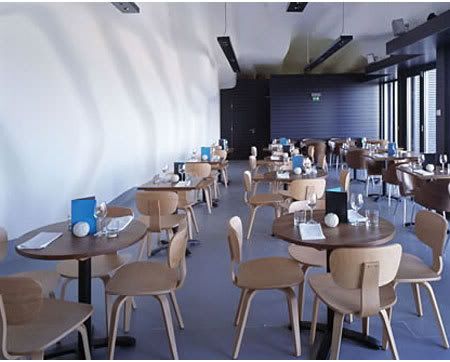 Via
East Beach Cafe
|
Heatherwick Studio