Long Table is claimed to be the longest dining table in the world. With an impressive 24 meters teak dining surface, long table seats around 70 peoples at one time.

Long Table Bangkok
Location:
Column Tower, 48 Sukhumvit Soi 16, 25th floor, Bangkok, Thailand
When to visit:
Open daily 11am-2am
Residing on the 25th floor of Column Tower, Long table is an avant-garde dining concept created by the
Bed Supperclub
team. This 717-square-metre, multi-million-baht restaurant-bar occupies half the 25th floor of the Column Residence, a brand new serviced apartment complex on Sukhumvit Soi 16, Bangkok.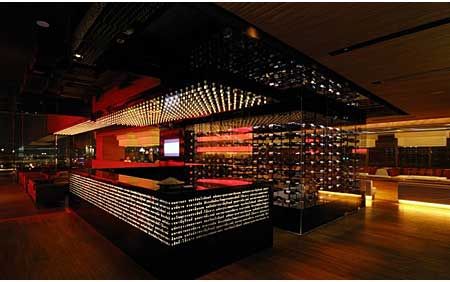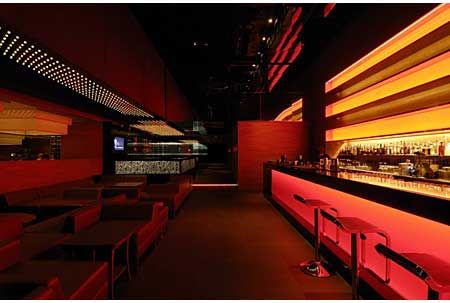 A mesmerizing, mirrored glass case filled with spotlights greets you at the front and leads you down the hardwood pathway into a glossy black reception counter inscribed with the full name of Bangkok -
Krung Thep Mahanakhon Amon Rattanakosin Mahinthara Yuthaya Mahadilok Phop Noppharat Ratchathani Burirom Udomratchaniwet Mahasathan Amon Piman Awatan Sathit Sakkathattiya Witsanukam Prasit
.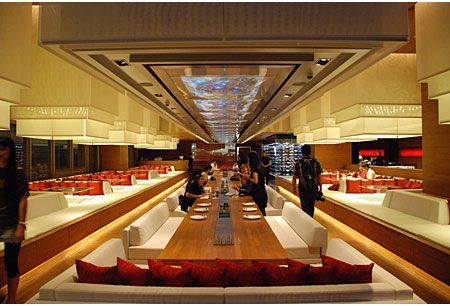 In the dining room, naturally, it's the very long table that takes centre stage. Guests at Long Table literally share their meal with others - friends and strangers - at a stretched table in the middle of the room. While sofa booths line both sides of the long table, and offer more privacy. Booths have screens above them as well as under the tables displaying visual art, adding a stylish touch.
Every detail of the restaurant, from its engineering system and lighting design to the miniature-scale decoration and brand image, was cleverly calculated and clearly expensive. For instance, above the main dining table there's a line of LCD tvs display presenting real images from space.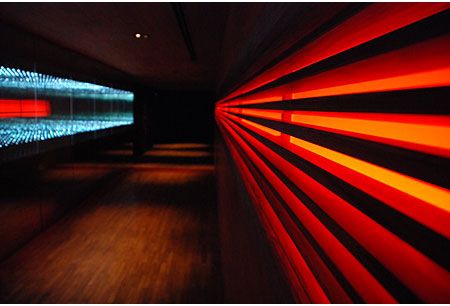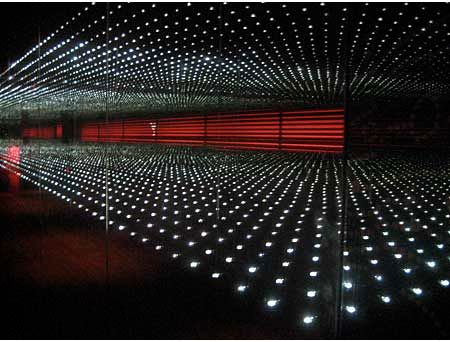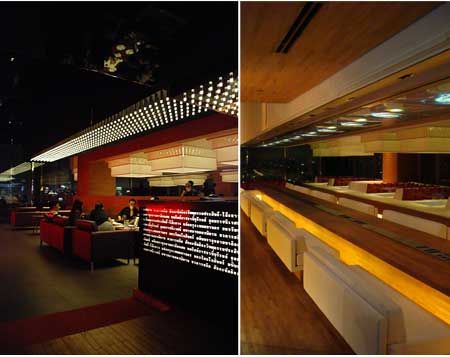 The interiors comprising twinkling LEDs, intricate lighting and the clever trickery of mirrors to create the illusion of more space. With floor-to-ceiling windows open onto a wide terrace with an unobstructed 180-degrees view of the city and its sunsets, Long Table is without a doubt Bangkok's most exciting new venue. But it's not such an ideal place if you are seriously looking for the finest flavours.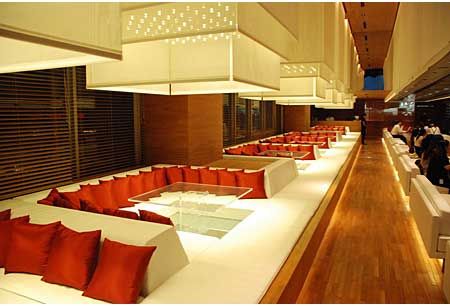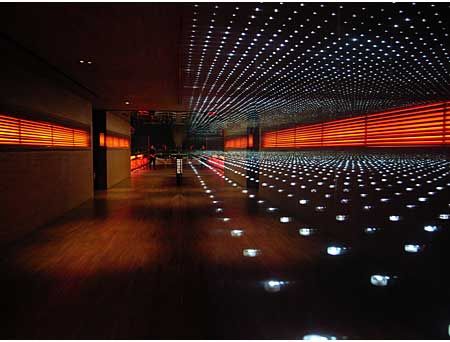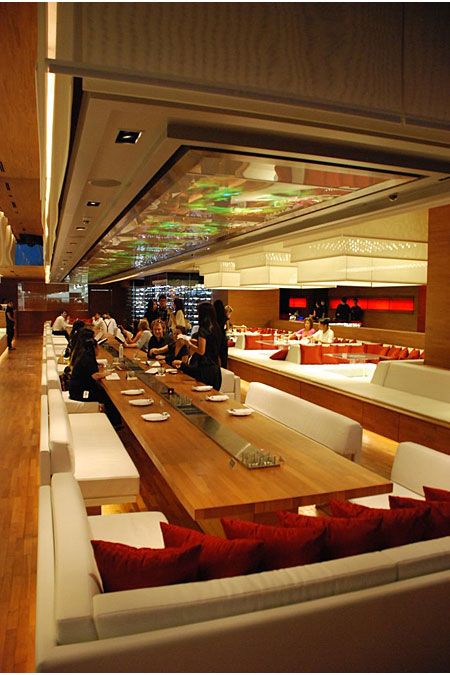 via
Long Table Bangkok
Photo credits:
Gackt