Dellis Cay united the world's leading architects and designers, together they will sculpt a magical luxury destination community, where unobtrusive structures complement the cay's exquisite natural setting, and interiors effortlessly fuse nature and functionality.

Dellis Cay @ Turks & Caicos Islands
Design Team:
Shigeru Ban, David Chipperfield, Carl Ettensperger, Zaha Hadid, Kengo Kuma,Piero Lissoni, Chad Oppenheim
Location:
Dellis Cay, Turks & Caicos Islands
When to visit:
Mandarin Oriental to be open in 2010. Follow by other phases.
Dellis Cay is a previously uninhabited 560-acre island in Turks and Caicos archipelago. It is currently under contract to the O Property Collection for the development of luxury properties.

Created by the Turkish businessman Cem Kinay, the development features the talents of seven internationally renowned architects - Shigeru Ban, David Chipperfield, Carl Ettensperger, Zaha Hadid, Kengo Kuma, Piero Lissoni, Chad Oppenheim - and the award-winning luxury hospitality services of Mandarin Oriental Hotel Group. Dellis Cay will provide the world's rarest living experience in a limited collection of private residences and villas.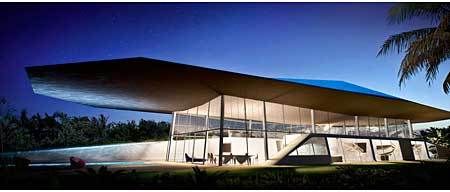 Each of the architects is devoted to the development of one portion of the island. From Milan, renowned Italian architect Piero Lissoni has created the Mandarin Oriental Hotel & Residences, along with the nearby Beach House Residences and Beach & Ocean Villas. From Tokyo, Kengo Kuma was chosen to create the Spa at Mandarin Oriental and the Spa Lake Villas, while Shigeru Ban lends his expertise to the design of beach villas and over-the-water villas linked by a discreet deck. Singapore-based Carl Ettensperger will design a set of the Caribbean's first over-the-water villas to follow the natural curves of the shoreline, while offering unobstructed views of the sea. London's David Chipperfield will design and develop a natural peninsula on the north shore, where residents will indulge in magnificent views of the glistening water and protected lush mangroves. Also London-based, Zaha Hadid has overseen the Dellis Cay Master Plan and will create luxury residences, beachfront villas, a commercial building with restaurants and boutiques and a marina planned for the cay's eastern flank. Each of the architects will contribute to developing the western end of the island, where buyers will have the opportunity to choose one of the astounding villa designs as their new home. Plans are for the Dellis Cay project to be completed in three phases over the next two to five years.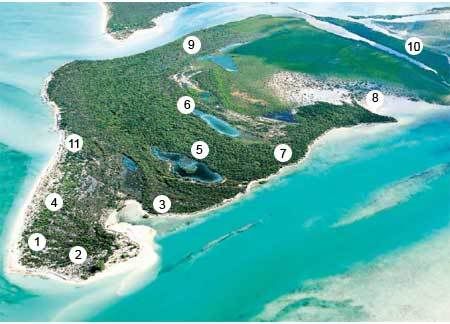 1. Piero Lissoni- Mandarin Oriental Hotel & Residences
2. Piero Lissoni- Beach House Residences
3. Piero Lissoni- Beach Villas
4. Piero Lissoni- Ocean Villas
5. Kengo Kuma- Spa+Spa Villas
6. Chan Oppenheim- Treetop Villas
7. Shigeru Ban- Beach Villas
8. Carl Ettensperger- Over Water Villas
9. David Chipperfield- Shore Villas
10. Zaha Hadid- Marina Villas
11. All architects- Villa Collection




via Dellis Cay