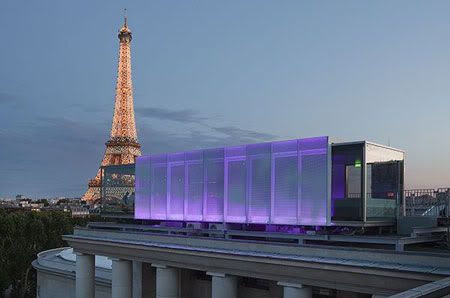 The Nomiya restaurant is replacing the Hotel Everland on the roof of the Palais de Tokyo for one year. Designed by the artist Laurent Grasso, the glass cube is part of the 'Art Home' culinary project by the Palais de Tokyo and Electrolux.

Nomiya Space
Design Team:
Laurent Grasso, Pascal Grasso, Electrolux
Location:
On the roof of the Palais de Tokyo, Paris
When to visit:
From July 1 2009 until June 30 2010
The Nomiya concept developed for the Palais de Tokyo is a project that's both inspired and named after the tiny Japanese bars. In the creation of Nomiya, Laurent Grasso was assisted by his brother, Pascal Grasso, an architect. Nomiya Space is a rectangular glass box about the size of a shipping container. "We tried to create an overall impression of airiness, transparency, floating," said the French artist Laurent Grasso.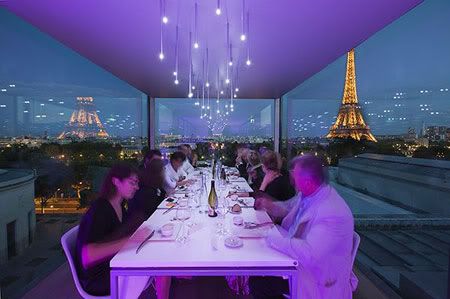 Inside the box, a dozen guests can eat lunch or dine at a communal table while taking in a spectacular view of France's capital city. Behind them is a cooking island at which a couple of chefs prepare each meal — an experimental, no-choice lineup that changes at every sitting. The chef in chief is Gilles Stassart, creator of the MAC/VAL restaurant Transversal, describes the concept as a time to relax, savour and share: "We're proposing a brand new culinary experience in order to discover the rich multitude of stories that food has to tell us."
Reservations, for up to 12 seats, are available one month ahead of the desired date. If you only book, say, two seats, then you'll sit with 10 strangers, but unexpected encounters are part of the plan. This is about cooking as a kind of performance art, and eating together as an act of conviviality. "I don't care about making a restaurant," said Grasso. "Creating this experience, on the roof of the Palais de Tokyo, with interesting architecture and the creativity of a chef – that's not a restaurant. It's a work of art."
Those who don't manage to get a reservation can still visit Nomiya, with free tours every half hour in the afternoons.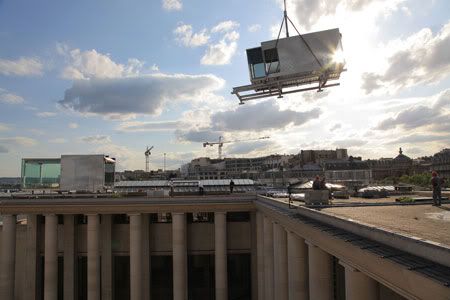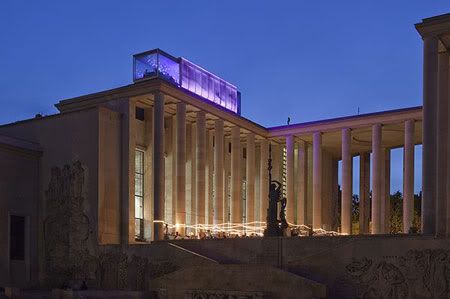 Photos Credits: Kleinefenn
via
architonic
|
art-home