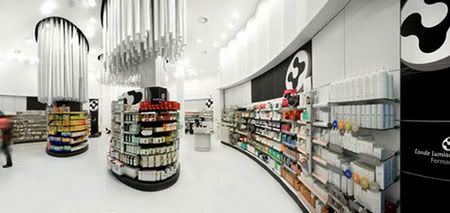 The 256 tubes hang from the centre of the shop, without doubt, the originality of this interior architecture.

Conde Lumiares Drugstore
Design Team:
Mobil M
Location:
Alicante, Spain
When to visit:
Anytime
Spanish architecture firm Mobile M, has renovated the Conde Lumiares drugstore in Alicante, Spain, offering an innovative, non-traditional approach to pharmacy design while renovating the store.
Architect in charge, Daniel Ferrer has removed the suspended ceiling of the old shop, lending an airy and spacious feel to the interior. Ferrer has raised the roof from two meters to around five meters. To fill in the void created by having a large space open, Mobile M installed 256 suspended cylinders, ranging from two to four meters in length. A second level to the drugstore has also been created for use as a laboratory, warehouse and employee training area.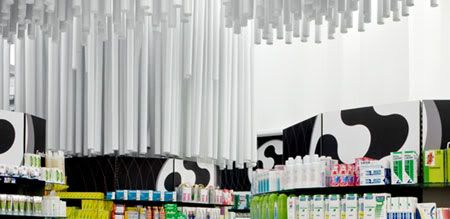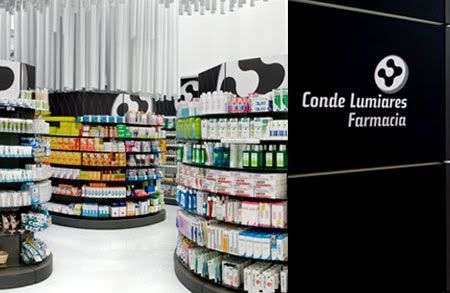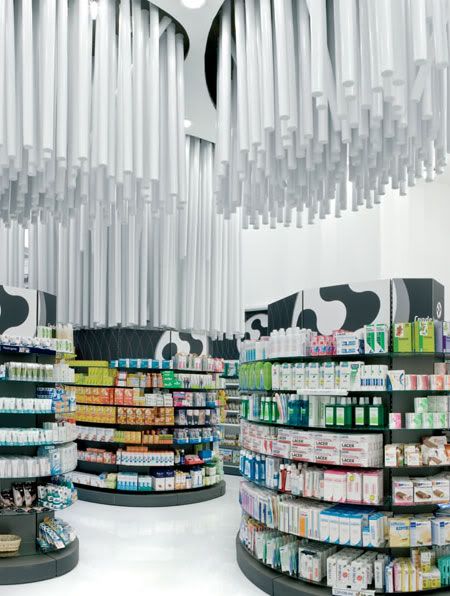 The exterior of the shop also received a makeover. The single piece shop window glass is five meters high, offering a view of the interior of the shop from outside.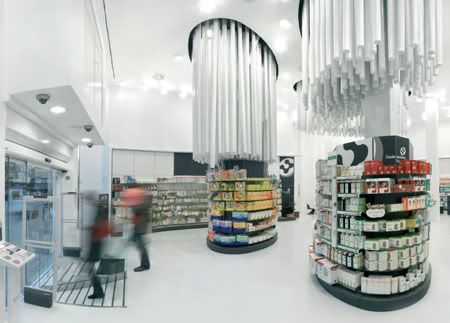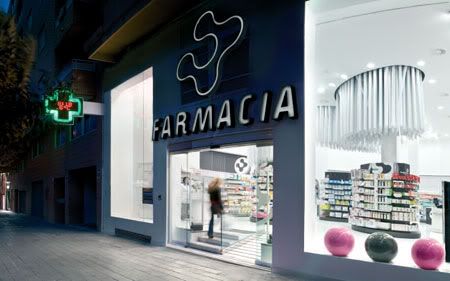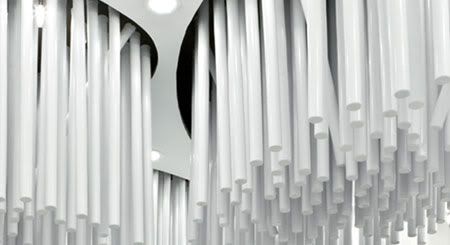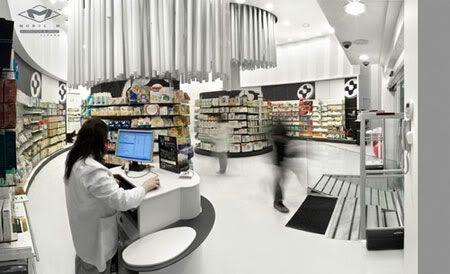 via
Mobil M