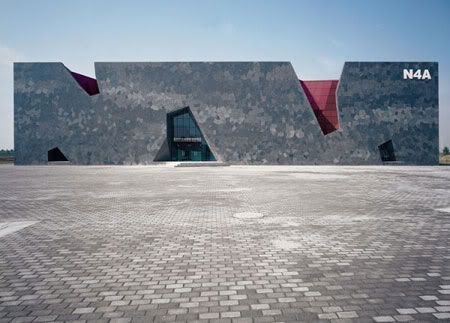 The new 4th Army Jiangnan Headquarters Exhibition Hall in Liyang demonstrates an almost geological response to material, with strata-like façades rising up from the bare earth.
Jiangnan Headquarter of New Fourth Army Exhibition Hall
Design Team:
AZL Atelier Zhanglei
Location:
Liyang, China
Status:
Completion 2007
Situated in Liyang, the city 70km southeast of Nanjing, New 4th Army Jiangnan Headquarter Exhibition Hall was built to memory the history of New 4th Army leaded by Communist Party during last 30's. Taking a pragmatic problem-solving approach to architecture is the AZL signature. 'Design should be concerned with solving problems with the most reasonable and direct way of construction,' says Zhang explaining that this strategy should be applicable to everything from small houses to the large-scale urban expansion. Mindful that the consumption of resources also needs to be kept in check, AZL's work uses 'ordinary materials like brick and concrete in their specific context and location.'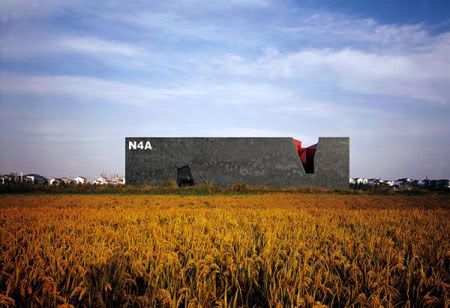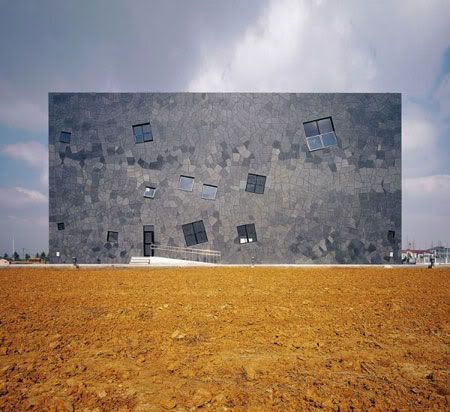 Fragmental granite is used here as façade cladding for the pure cubic volume which expresses very strong the monumental function of this project. The courtyard turns from internal volume to external façade, exposes itself in dramatic red section, presenting its revolutional feature of this project strongly supported by local government.
The new 4th Army Jiangnan Headquarters Exhibition Hall is 4200 square meters in total area.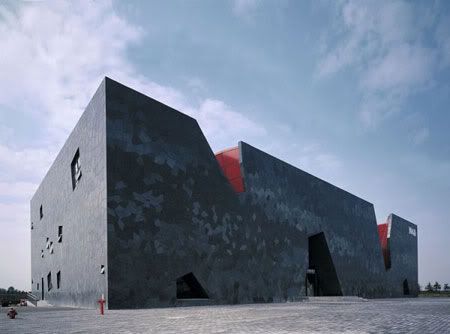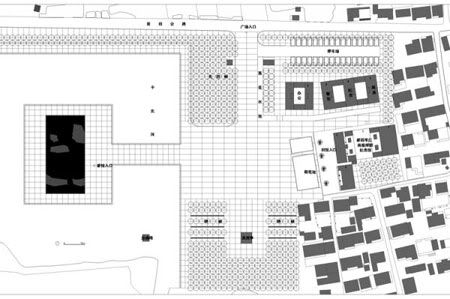 via
azlarchitects