The villas is named after 18 of the greatest Italian masters of art & architecture in history - such as Villa Michelangelo and Villa Leonardo.
Sandy Island
Design team:
Claudio Silvestrin Architects, Jamie Durie (PATIO Landscape Architecture & Design)
Location:
Sentosa Cove, Singapore
When to visit:
2011
Sandy Island is a rare collection of 18 waterfront villas nestled within a tropical island oasis of privacy and calm. Designed with the most discerning individuals in mind, every villa is a visual meditation on the concerp of 'home'; a temple for the senses set in a tropical idyll. Each home is one of a kind, an original work of art by an acknowledged master of contemporary architecture.
Each of the 18 villas on Sandy Island will be designed by world-renowned Italian architect, Claudio Silvestrin, the man be­hind the design of the Museum of Contemporary Arts in Turin, 26 Giorgio Ar­mani flagship stores around the world, and the interior of rap artist Kanye West's New York loft.
Gardens for the villas as well as the island's lush setting are the works of Jamie Durie, one of Australia's best landscape designers.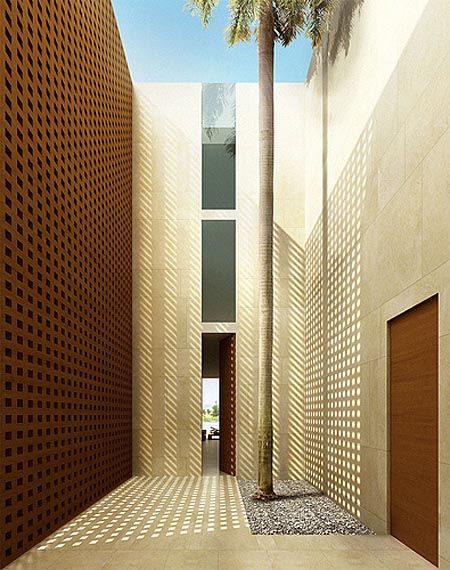 Unified by Claudio Sirvestrin's signature creative vision, Sandy Island is an incarnation of a particular philosophy which he holds close to his heart - a home should be a meditative space in which owners can restore their sense of balance and calm, free from the hectic pace and arbitrary intrusiveness of modem life.

The exterior design is typified by tall monolithic facades entirely clad in stone punctuated by Claudio's distinctive open topped narrow apertures, and solid timber screens. Each villa possesses four floors of luxurious living spaces including a lower floor featuring a dedicated car lift.

Unlike traditional homes, the Sandy Island villas, will have a lean main door that opens out to the canal. And residents will be able to drive straight into the basement carpark - a rare feature for bungalows.

In Claudio's design there is a deliberate continuity between the external design and that of its interior - each is seamlessly integrated with the other in one cohesive whole.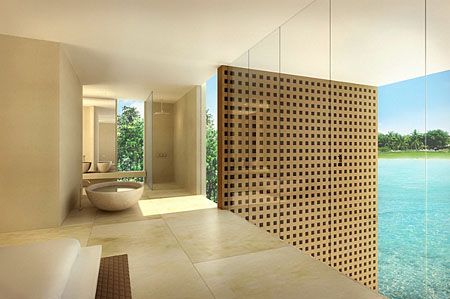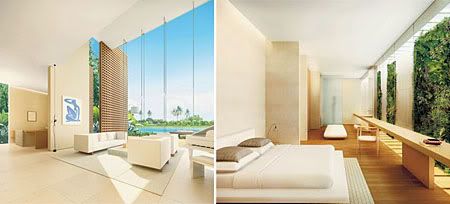 Beautifully proportioned spaces interconnect with minimal intrusion of doors or barriers, creating a seamless flow from room to room, from floor to floor, from the entrance to the waterfront.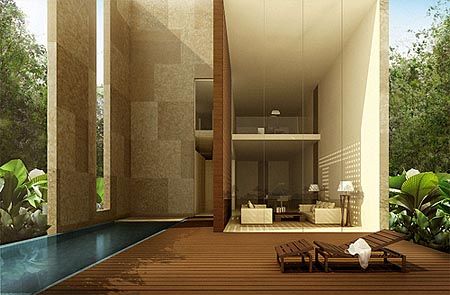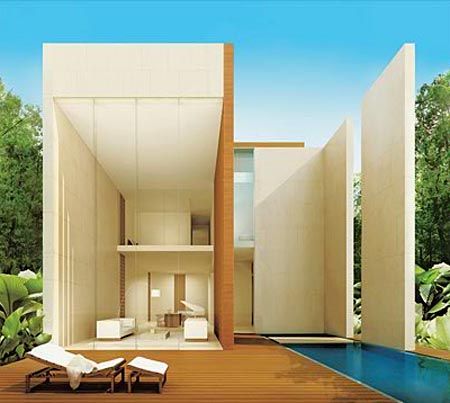 Each Sandy Island villa features five bedrooms and a master suite bathroom featuring the signature Boffi I Fiumi long bath and double washbasins designed by Claudio Silvestrin, as well as a swimming pool, private berth for a 12-metre boat, basement garages big enough for two luxury cars, a passenger lift connecting all floors and an impressive double volume living area with floor to ceiling glass panels facing the waterfront.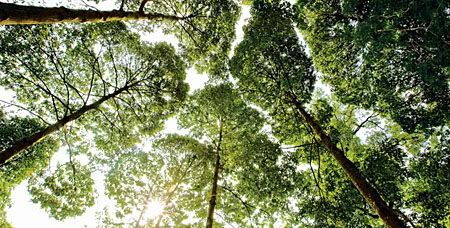 Jamie Durie's landscape concept is that of ecogenesls, where tropical undergrowth soothes the lines of the landmark, complementing the vertical and linear with organic textures and forms. Layers of trees and flowering plants frame the architectural elements with the rich colour patette of the rainforest, acting as green veils between villas for greater exclusivity.

Developed by Malaysia YTL Corp, the Sandy Island villas measure 7500 to 9200 sq ft in built-up area, and 7000 to 10000 sq ft in land area. Prices start at $13.9 million and go up to $26 million. This works out at $2,000 to $2,600 per square foot.

via www.sandyisland.com.sg