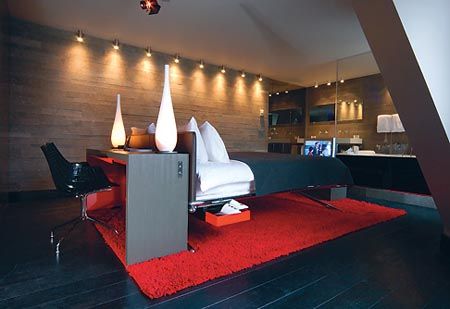 Once you through the door, there was no front desk, simply a low-key lobby and this marvellous person or your 'personal butler' who will take cares of all your needs throughout the stay.
Hotel Sezz Paris
Design team:
Christophe Pillet
Location:
6, Avenue Frémiet,Paris, France
When to visit:
It's a hotel, when you happen in Paris
Own by veteran hotelier, Shahé Kalaidjian, Hotel Sezz Paris is located on a small quiet street in an upscale neighbourhood, with no shop or restaurant insight. Tucked behind a classic Art Nouveau façade, the hotel itself offering no hint of the fantasy inside.

Designed by Christophe Pillet, a protégé of Philippe Starck,the hotel interior features a comeback for chrome and leather. The 27 guestrooms hotel break the rules of a conventional hotel. With no reception desk, most beds in the hotel stand freely in the middle of the room, and not backed-up against the wall.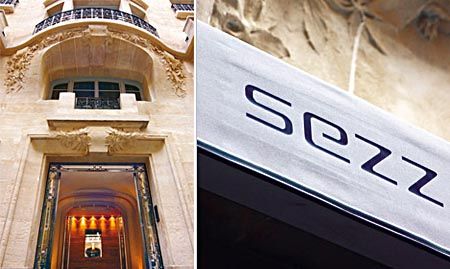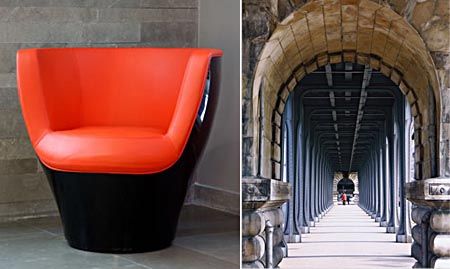 The Sezz black and red interior, with extensively used of khaki-grey stone,is strictly Parisian. The lighting fixtures in the lobby, were specially created for the Sezz in the legendary glass workshops of Murano. Vanity tops in the bathrooms are crafted by Boffi, and the taps are signed Dorn Bracht. Furnishings are based on simple lines and exquisite accents. And the ultra-modern furniture is severe and masculine.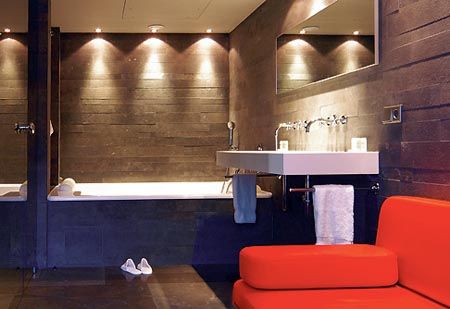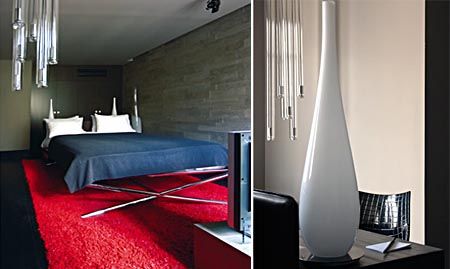 The defining element in the 27 guestrooms is space – the smallest room is 200 square feet, the largest 400 square feet – a rare luxury in a city. The beds are done in chrome and red leather, a top of a thick crimson rug. Bathrooms are impeccably designed, with oversize tubs easily large enough for two. Only a transparent glass wall separating the bathtubs from the bed.
With the emphasis of comfort above all, easy elegance and service that adapts itself to the needs of the guest, rather than the other way around. The hotel all direct-dial room telephones are mobile—a thoughtful detail, so you can take calls from anywhere inside the hotel. WiFi internet access and movies on the sleek,flat-screened TVs are free of charge.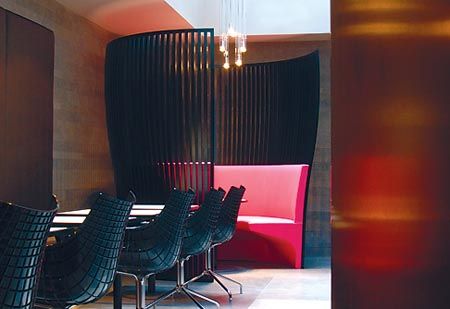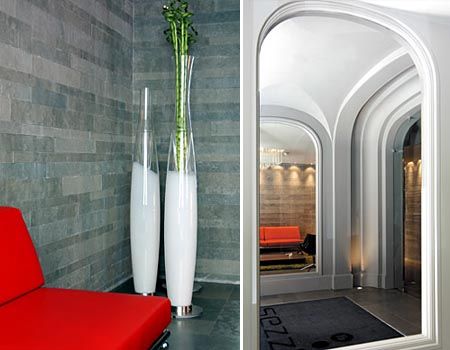 Public spaces include the first Veuve Clicquot champagne bar in Paris and a jacuzzi, hammam and massage room in the basement.
Price starts from 280euro to 710euro depending on the seasons & type of room.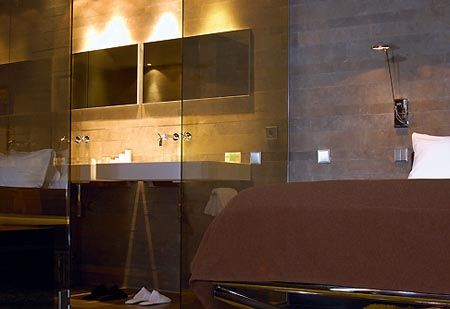 via
www.hotelsezz.com