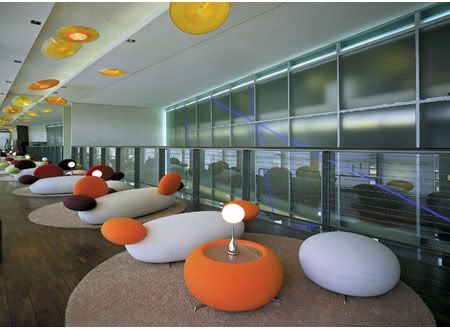 Just minimalist, reducing everything to the bare essentials, that is the fundamental idea behind the interiors' work.
SIDE Hamburg
Design Team:
Alsop & Störmer Architects, Robert Wilson-light scenography, Matteo Thun & Partners- interior designer
Location:
Drehbahn 49, 20354 Hamburg, Germany
When to visit:
Completed 2001
Awards:
BDA-Hamburg Architectural Awards 2002, AIV-Award 2002
The SIDE hotel in Hamburg has become a symbol for the city. Architect Jan Störmer's forward-looking facade featuring a combination of glass and steel that stretches across all 12 floors, offers guests unrivaled views of the Hanseatic city from its top eight floors.
The SIDE Hotel's atrium lobby is encased by frosted glass, stretching eight stories high like a luminescent sliver between skyscrapers. A computer system, which controls the entire lighting of the hotel, orchestrates a very "now" lightshow in the atrium, which was exclusively developed by visionary theatre director Robert Wilson. A focal point for arriving guests and as a "dressing up" of an otherwise spartan space, the installation extends across multiple levels to the ceiling, pulsating an ever-changing play of intensity that follows the natural course of daylight.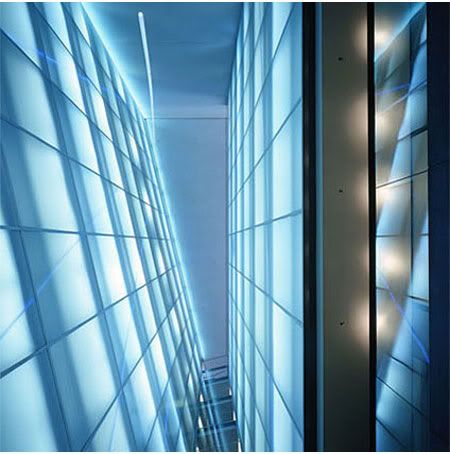 Hovering above the futuristic atrium is the 8th floor sky lounge, where Milan designer Matteo Thun suggests weightlessness with improbably curved furniture and floating disk lighting. Stretching even further beyond, the SIDE's lounge terrace presents a panoramic view across both Hamburg's gritty port and its genteel lakes. Test-sittings on Thun's orange and blue furnishings for Rossi di Albizzate are welcome anytime – whether to admire the contemporary lightshow or simply to take a breather. Against the backdrop of Matteo Thun's sober minimalism, the interior is softened by voluptuously round furnishings and natural touches. Every piece of furniture and decorative element has been painstakingly selected or specially developed as part of the overall design concept of SIDE, a superconcept of sorts.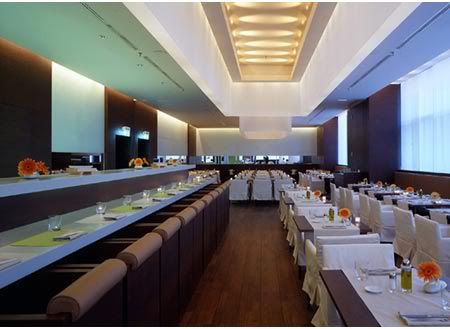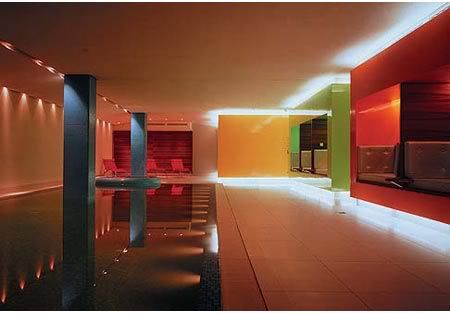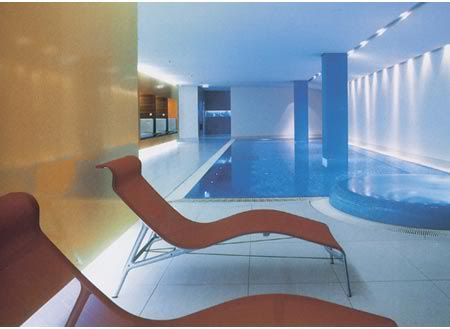 Buttery creams and sumptuous browns are the soothing canvas in guest rooms against which the designer cleverly juxtaposes public areas using, again carefully selected, splashes of garish colour: On ground level, bright red leather seating and lush velvets are set against natural stone flooring in the "fusion" bar. Going deeper underground, the energetic orange of the gym infuses it with warmth and the mellow yellow in the restorative spa treatment rooms paints a perfect picture contrasting with the fresh blue colour scheme of the swimming pool area.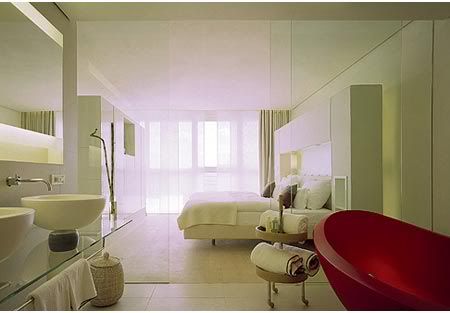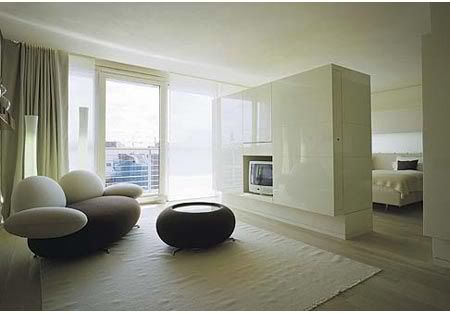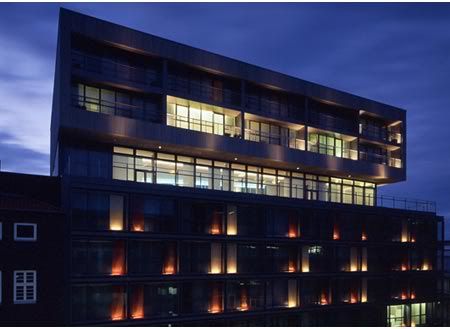 via
SIDE
|
Jan Stoermer Partner
|
Matteo Thun & Partners
|
DesignHotel