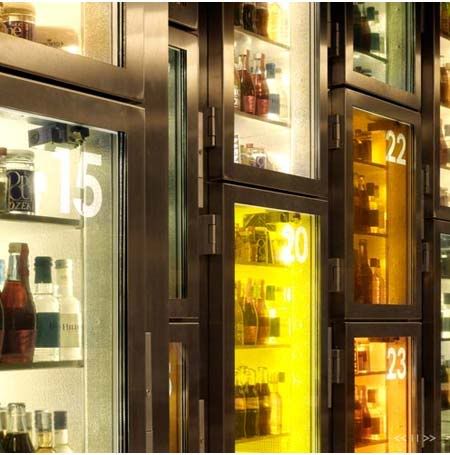 MiniBar is a new kind of bar. A bar where you never have to wait for service again because YOU serve YOURSELF.
MiniBar Amsterdam
Design team:
Concrete
(interior design),
Machine
(graphics design)
Location:
Prinsengracht 478 Amsterdam
When to visit:
Sun-Thursday 17:00 - 01:00, Fri-Saturday 17:00 - 03:00
MiniBar, a new bar concept that recently opened in Amsterdam that offers a solution to the frustrations of ordering a drink at a crowded bar. The owners of MiniBar did away with the bartender all together and instead allow customers to serve themselves from one of the 45 private mini-bars. They wanted to create the experience of inviting your friends to hang out in a hip hotel room, rather than getting a drink from a regular bar.
Once step inside MiniBar, you and your friends can check in with the concierge who'll provide you with a key to one of the 45 MiniBar fridges. The fridges are stocked with premium quality beverages and snacks. Each Minibar contains all the classics like beer, wine and spirits, as well as a few surprises. Of course, you have to leave your credit card or ID card at the front desk and to be reclaimed after payment is made.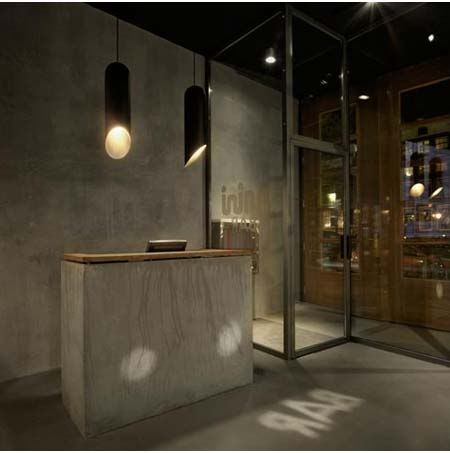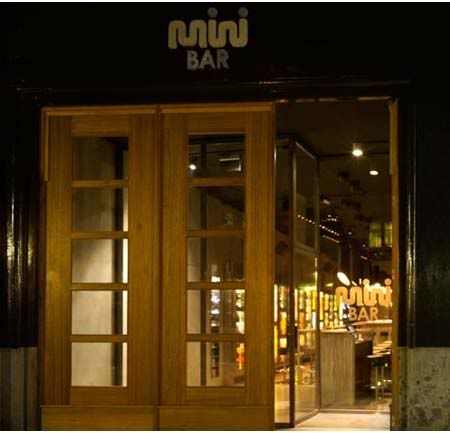 The interior was designed by Amsterdam firm
Concrete
who made the wall of minibars the focal point of the space. The alcohol may be separated, but within the interior Concrete wanted the seating to encourage conversation and interaction. A long stepped sofa provides seating for separate groups of people while still keeping the space open.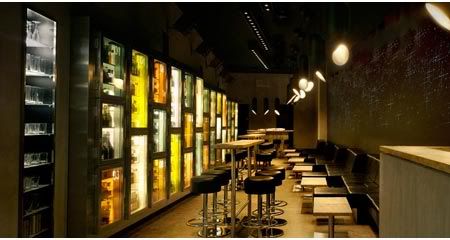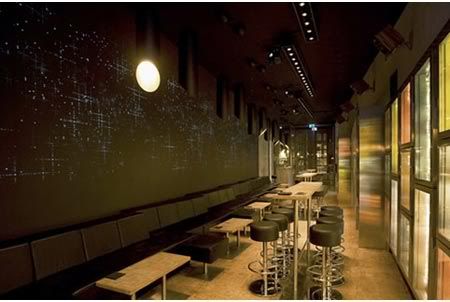 via
Minibar
|
Concrete
|
psfk