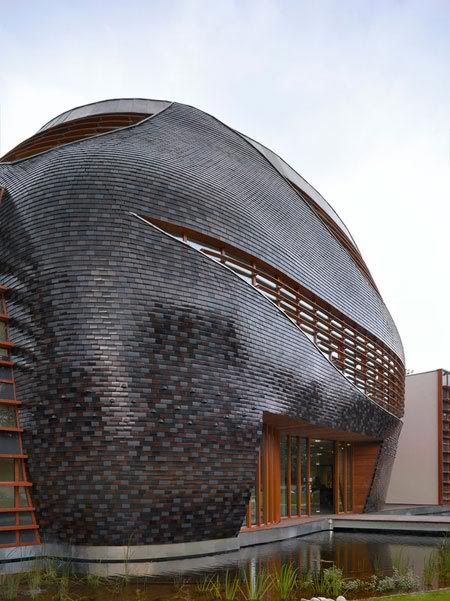 Decision was made to 'reanimate' a former agricultural laboratory dating from 1954: to maintain the frame of the building, to reuse the rubble and to add a warm, pulsating heart in the middle, while simultaneously returning the grounds to nature.
WWF Netherlands by RAU
Design Team:
Thomas Rau of RAU
Location:
Driebergseweg (Zeist), Netherlands
Cost:
€ 4005000
When to visit:
During office hours the reception and shop in the central entrance hall are open for public.
Completed in October 2006 the headquarters of the Netherlands chapter of the World Wide Fund for Nature (WWF) is nothing if not a striking building. It also happens to be one of the single most sustainable building created in recent years.
The building's form is quite clearly inspired by organic forms and the desire to reflect the WWF's work in the natural realm. More than that, though, it seems to draw inspiration from the ideas of anthroposophy – something also seen in the past work of the project's architects, RAU, notably with the ING Bank offices in Amsterdam which also happens, like the WWF headquarters, to be an autonomous building. The central 'blob' – yes that is what it's called – houses the building's entrance concourse and meeting room area while, externally, softening the modernist-inspired lines that run outward from it.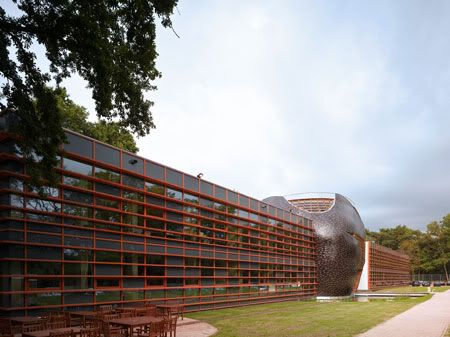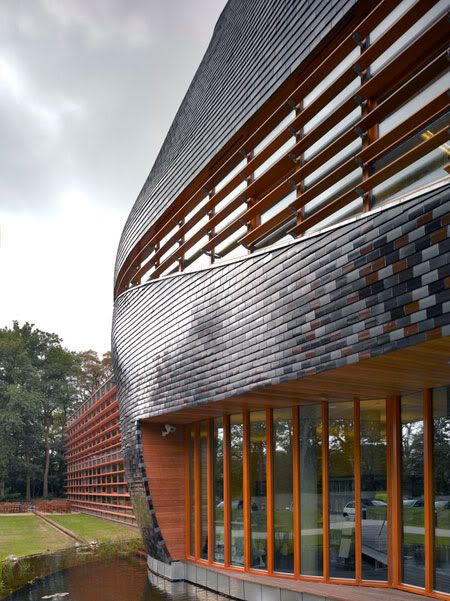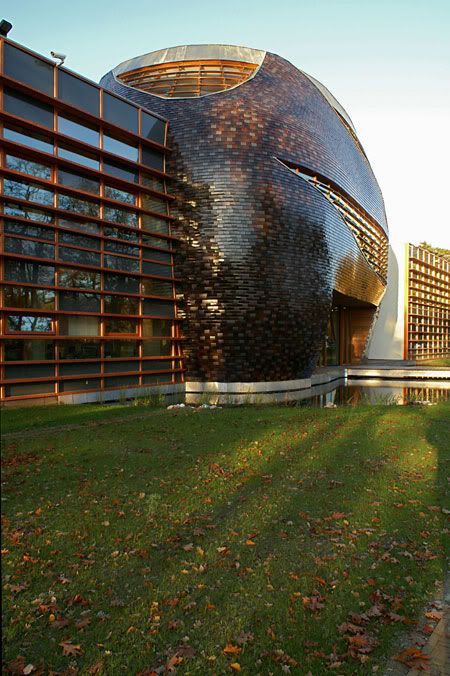 Nevertheless, the building's claim to sustainability does not come from aping nature in its form, but rather from a deep and thoughtful commitment to thinking about how a building is used, who its users are and what its impact will be.
Claimed to be the world's first zero carbon building, the WWF headquarters is not only naturally ventilated but also obtains its heat requirements from staff and equipment in the office while solar arrays provide electricity and hot water. A backup biomass system is also in place.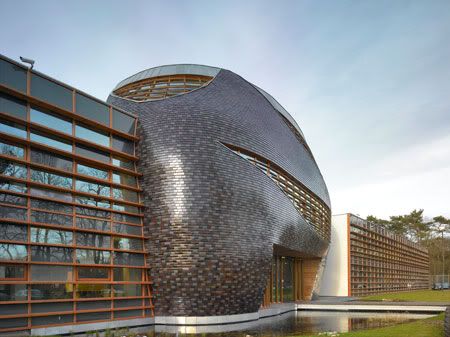 In the moisture-balancing mud ceilings, continuous circulation of water through little glass tubes takes care of the spreading of human and mechanical warmth, and – even more importantly – of cooling. Through horizontal wooden blinds, a maximum of useful light enters. All materials are screened for environment friendliness as well as child labour. And of course space is made for wildlife: 'bird-friendly roofing tiles' and 'bat basements'.
That the building is actually a renovation is most surprising, given the strong commitment not only to sustainability but to the creation of an aesthetic form which marries the purpose of the organisation that inhabits the building.
In fact, renovating existing buildings rather than demolishing them is very much in line with the thinking of RAU.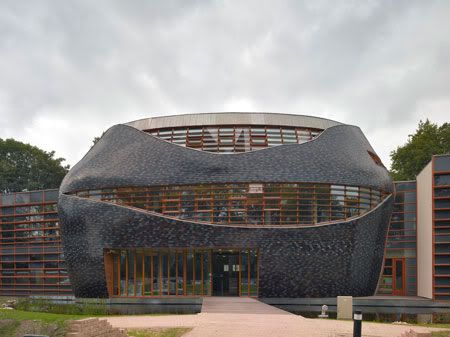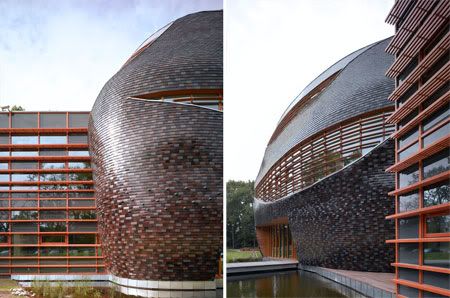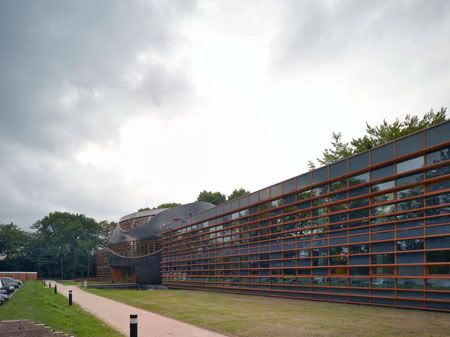 via
RAU
|
Wienerberger