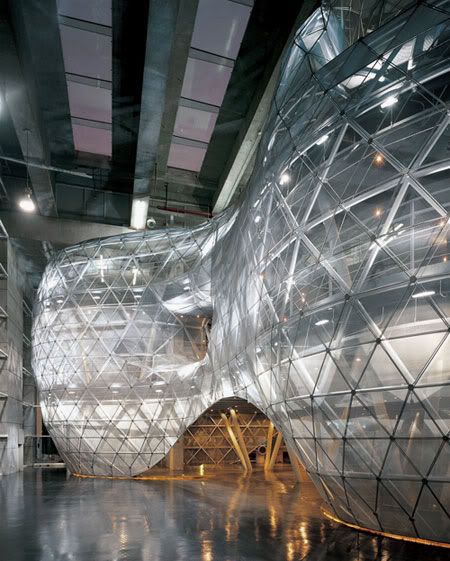 It's a big bubble inside an existing shell. Because there are no partitions inside the bubble, the space feels like one continuous architectural space spread out over three levels.
Vanke Experiment Center
Design Team:
URBANUS Architecture & Design
Location:
Shenzhen, China
When to visit:
Completion 2006.
Vanke Experiment Center (VEC) is located in the east exhibition hall of Vanke Architecture Research center, Shenzhen. The project is to create a three-floor exhibition space to show the latest impressive and innovative product designs from the research group, as well as to provide a place to communicate and share the experience of the products with the product users. Vanke wants an encouraging, inspiring and stimulating space within the existing hollowed lobby.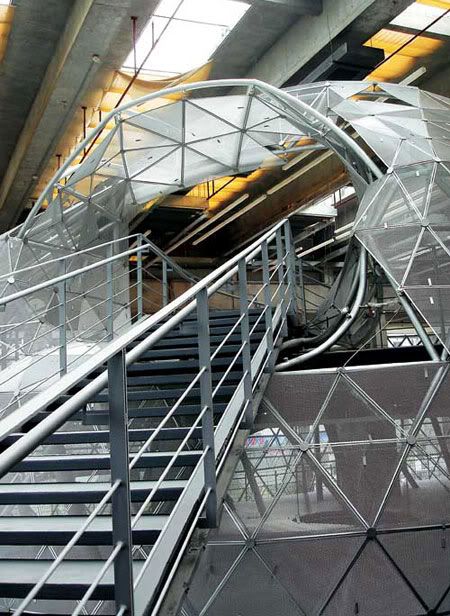 For Vanke, one of China's largest real-estate developers, their research center is needed to be visualized as a place full of life and exciting activities. With high design becoming an increasingly integral part of Vanke's brand and business model, the company wanted a place to show off the innovative architecture of its latest properties and the work of its research group.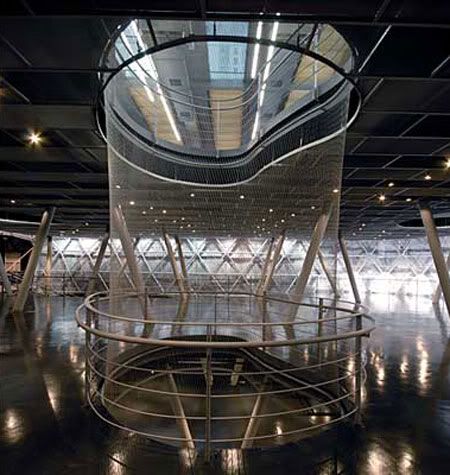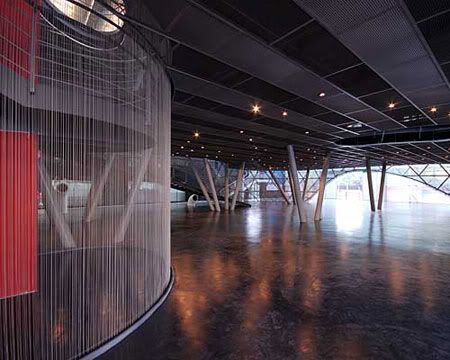 The challenge was to introduce a concept that can soften the toughness and heaviness of the existing structure. Urbanus responded to the client's brief by creating a curvaceous, three-story exhibition structure, essentially a building within the existing building. The new design is a more organic, self-structured single element, with the existing left untouched. Keen to leave the existing interior with an open airy feel, URBANUS inserted a fluid three dimensional cocoon covered by aluminum sheets playing off raw concrete trusses and beams to reflect URBANUS's design philosophy.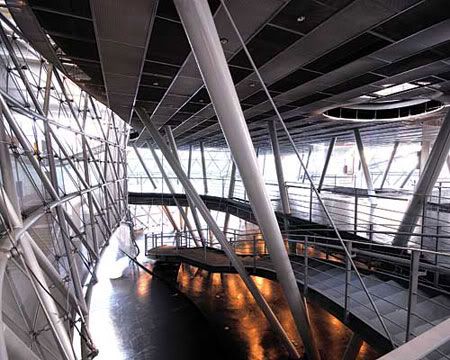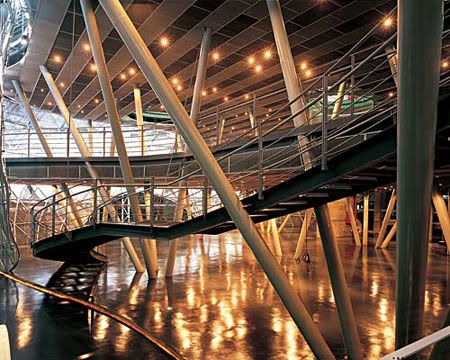 A complex latticework of angled steel columns and rods carries most of the structural load, while panels of expanded aluminum mesh serve as the skin and allow the spaces inside to breathe. Its fluid form and see-through metal-mesh skin prevent any sense of claustrophobia and inject a sense of playfulness inside the more serious concrete research center.
The design is respectful by engaging the existing exhibition hall in dialogue and lifting the hall to a higher plan of excellence without compromising its integrity.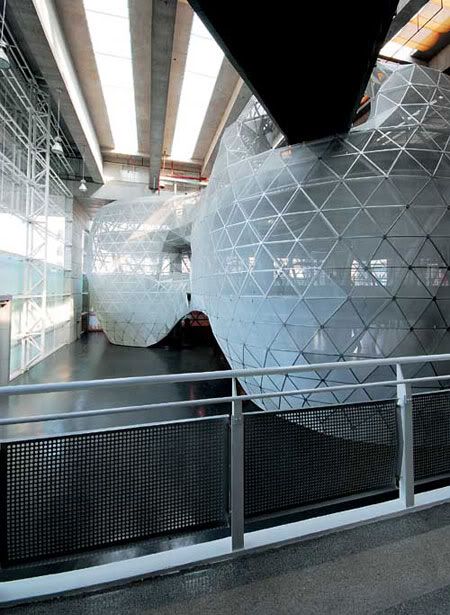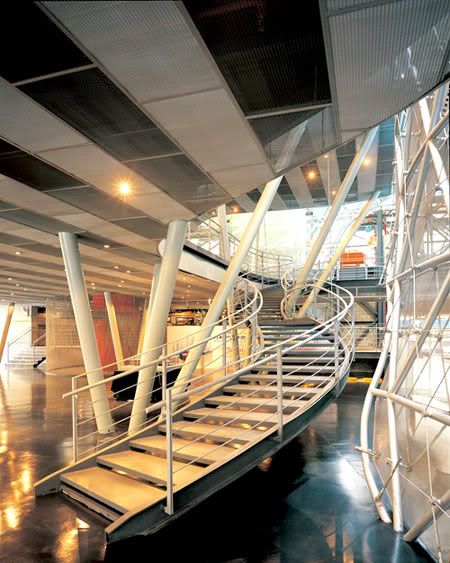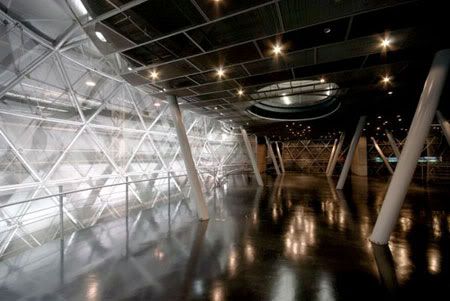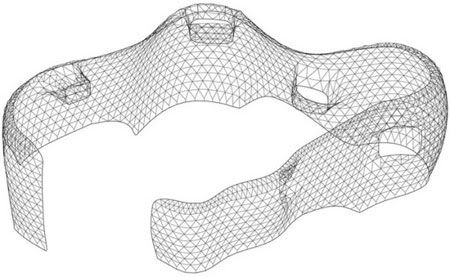 via
URBANUS
|
Architecture Record