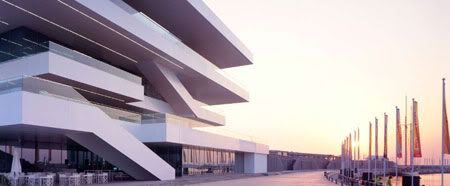 Chipperfield doesn't normally do icons. Yet this one has literally put him on the map: The 'Veles e Vents' was the focal point for the America's Cup, the world's premier sailing racing competition, staged in Europe for the first time in over 150 years.
America's Cup Building 'Veles e Vents'
Design Team:
David Chipperfield Architects, b720 Arquitectos
Location:
Valencia, Spain
When to visit:
Completed 2006
The America's Cup Building 'Veles e Vents' (Sails and Winds) and accompanying park were the social focal point for the 2007 America's Cup – the world's premier offshore racing competition. The Louis Vuitton Cup started in April 2007 and the climax, the 32nd America's Cup match, commenced at the end of June 2007.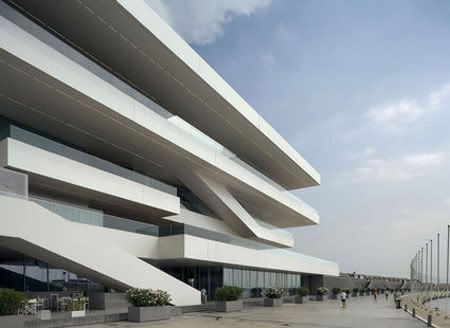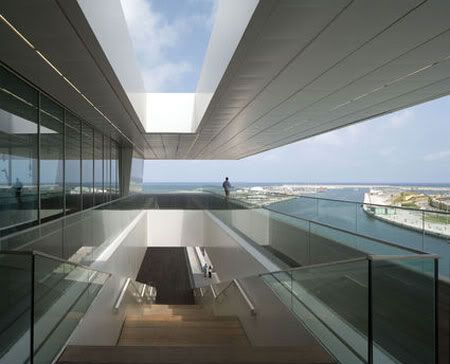 The building was completed within 11 months of the competition win in June 2005 and, with the park, successfully opened in time for the preliminary regattas, staged in May and June 2006. The centerpiece of the reorganization of Valencia's industrial port, 'Veles e Vents' provided a central base for all America's Cup teams and sponsors, as well as being a venue for the public to view the racing.
'Veles e Vents' connects directly to a new park, built above 15,000 m2 (160,000 sq ft) of car parking. A 'tail' of elevated public spectator decks stretches out from the building into the port, with bars, restaurants, and information points. The decks overlook a newly excavated canal that links the port to the offshore racing courses. To the north, a new 100,000m2 (1,070,000 sq ft) park links the city to the new seafront. The 10,000 m2 (107,000 sq ft), four-floor concrete building is composed of a series of stacked and shifting horizontal planes that provide shade and uninterrupted views extending out to sea.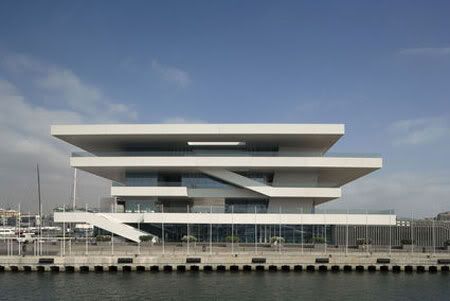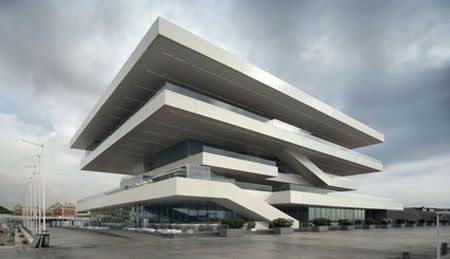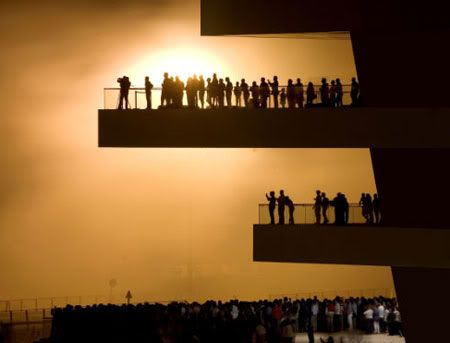 Cantilevered floor slabs – the largest reaching out 15meters (45 ft) – create the outdoor viewing decks that surround each floor. 60 percent of the building is taken up by outdoor space. The building's ground floor acts as the reception area for the VIP facilities and has a canal-facing public restaurant and bar. The first floor is entirely open to the public with retail facilities, a bar, and a generous viewing deck connecting directly to the park via a separate ramp. The second and third floors house the VIP facilities – the 'Foredeck Club', a restaurant, a wellness centre, and lounges for the America's Cup Management, Louis Vuitton, and Consorcio Valencia 2007.
'Veles e Vents' utilizes a reduced palette of materials – white painted steel trims the edges of the concrete structure, the ceiling is constructed of white metal panels incorporating linear recessed lighting, the external floors are solid Brazilian timber decking, and the internal floors are white resin. Simple, brightly colored furniture offsets the predominant whiteness of the structure, and distinguishes the different areas within the building.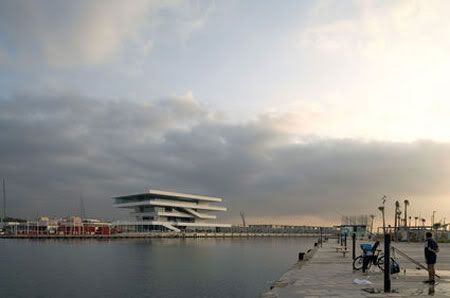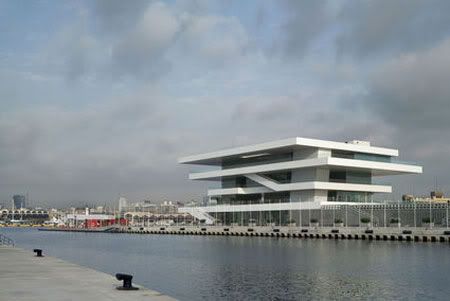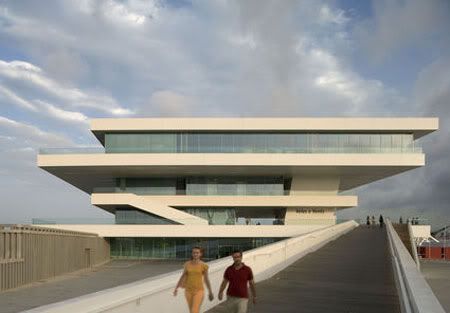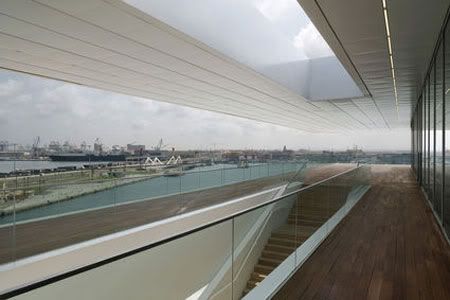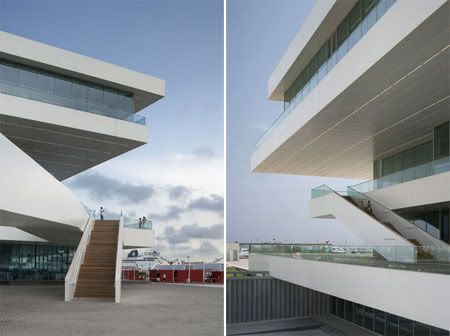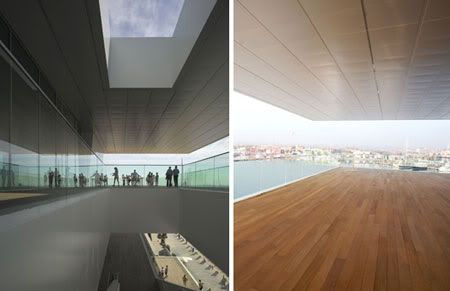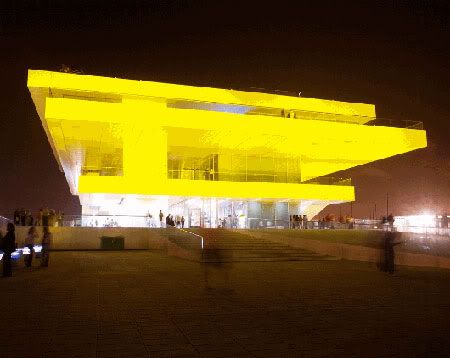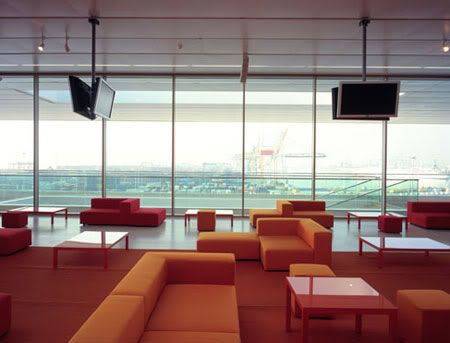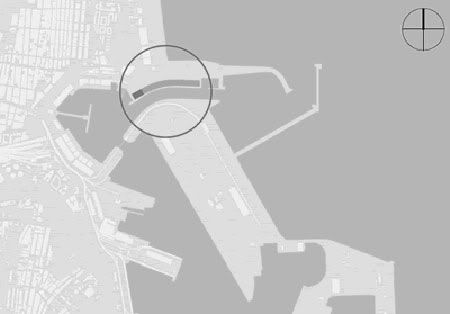 Photo Credits:
Duccio Malagamba
via
David Chipperfield Architects
|
b720 Arquitectos