Dripping with style and sex appeal, Buddha-Bar Hotel in the heart of historic Prague is designed for shameless sybarites – from its scarlet wall hangings to its sumptuous hammam.

Buddha-Bar Hotel Prague
Design team:
Raymond Visan, DWA Architects
Location:
Jakubská Street, Prague
When to visit:
Opening January 2009
The exclusive Buddha-Bar brand, the unique vision of the creative spirit of Raymond Visan comes to Prague with the first-ever Buddha-Bar Hotel in the world. The five-star hotel includes the legendary Buddha-Bar Restaurant & Bar and a brand new trendy restaurant, the Siddharta Café, all of which were opened in January 2009.
The hotel is located in a six-floor historical building from the early 20th century which underwent a major renovation in 2008. Featuring luxury rooms and exquisite suites, a mystic two-level underground Buddha-Bar restaurant, bar and lounge with its well-known giant sitting Buddha, the Buddha-Bar Hotel Prague will embolden the essence of contemporary Oriental interiors with a French colonial influence.
The hotel offers accommodation in 36 rooms and three exquisite suites, the rooms averaging 39 sqm. Some of the rooms have private terraces or Japanese gardens while other make the best use of the intricacy and sophistication of the building's layout and attic space. The interior is dominated by red and gold colours with black and dark brown furniture highlights, such as alligator print chairs or bamboo panels. A massive black jacaranda bed with a dragon design at the bed-head clearly defines the room design, setting the tone along with a bewitching light of Chinese lamps.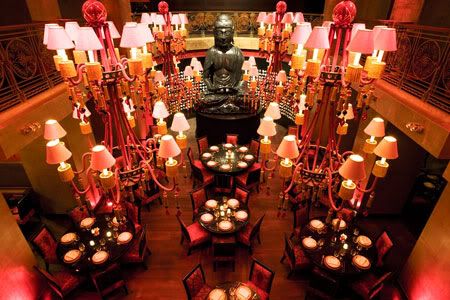 The Buddha-Bar Hotel Prague goes beyond expectations for unparalleled experience and individual relaxation, relying mainly on its top-brand design, one-of-a-kind, mesmerising ambiance, original fusion of exquisite culinary flavours and highly customised approach. The oriental influence is apparent from specially chosen colours, materials, fabrics, flavours, aromas and fragrances stimulating all human senses.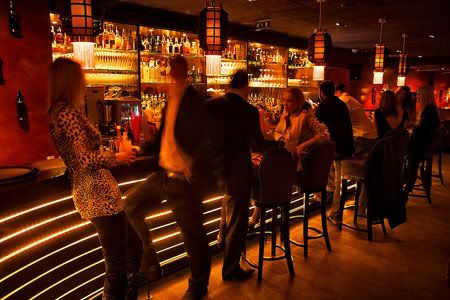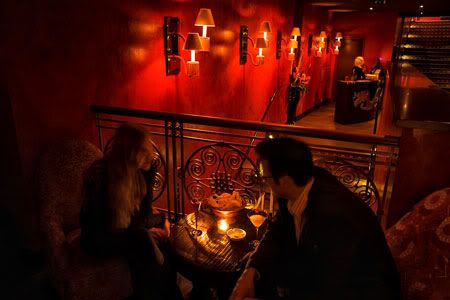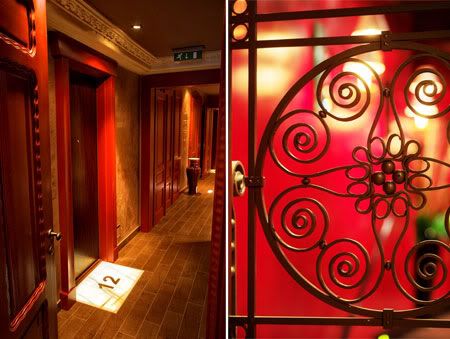 via
Buddha Bar Hotel Prague