The blocks are spartan in their simplicity. Variation is achieved by alternating the materials and colours of both roofs and fronts with wood shingles, aluminium sheeting, roofing tiles and polyurethane panels in vivid green and blue, silver and black, brown and orange.

Waterwijk Ypenburg
Design Team:
MVRDV
Location:
Ypenburg, The Hague, The Netherlands
When to visit:
Completed 2003
For a relatively cheaper housing area, The Hagen Island housing development will typically results in rows of 12 to 20 prefab units. Four long boring bars would fit on the island. By cutting and splitting these bars, a more open, garden-esque environment will appear. It increases social diversification and mixage. Both single units as well as blocks with two, three, four, or eight units are positioned at various locations on the existing plots: in the front, the middle or at the end, thus creating an enormous series of cross-views that increase communication, open areas and social opportunities, and reduce the claustrophobia existent in such a compact area.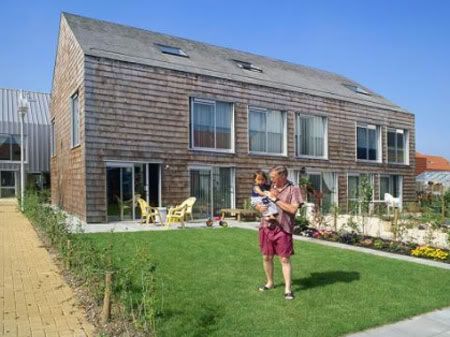 In order to meet the budget for doing this, two methods have been used.
By creating a ring road with all the parking lots around the four rows of plots, the infrastructure has been minimized and a pedestrianized; a child-friendly environment has been created. This leads to bigger plots, thus creating an escape from the overwhelming density of the existing development Hedges surrounding the plots give the island its character and name.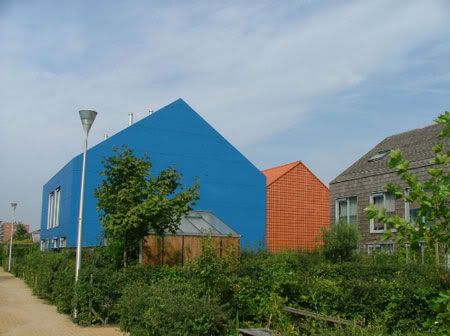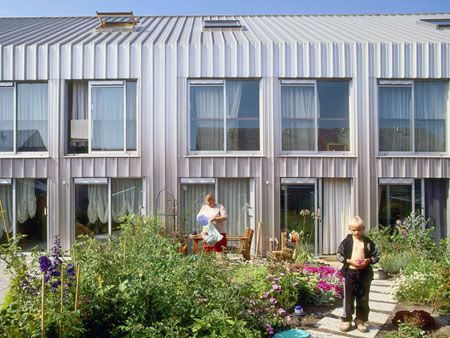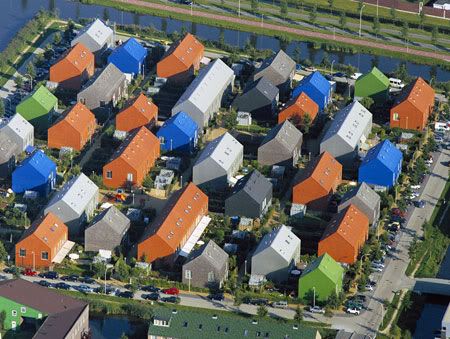 Photo credits:
Joao_Morgado
via
MVRDV
|
Mimoa