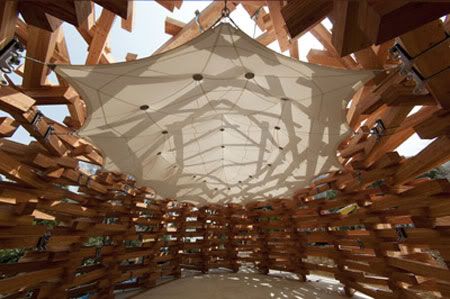 A new pavilion for the Hakone Open-Air Museum, the 350m2 volume was created by piling up more than 500 timber logs.

Forest of Net, Hakone Open-Air Museum
Design Team:
Tezuka Architects
Location:
Ninotaira, Hakone-machi, Kanagawa-ken, Japan
Status:
Completed May 2009
While lagging a space for kids for many years, the
Hakone Open-Air Museum
's commissioned Tezuka Architects of building the Forest of Net is a much needed project. A space for kids, the structure is a feat of engineering that utilizes traditional interlocking architecture instead of metal parts.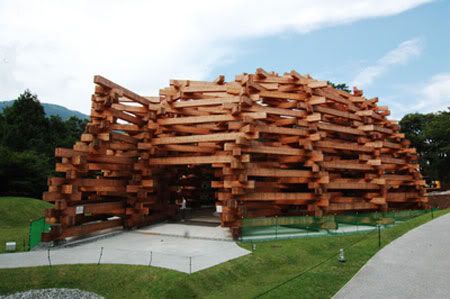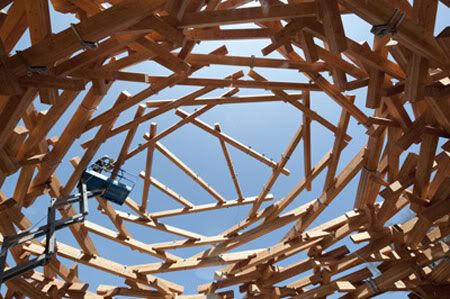 Cutting-edge structural analysis has been employed to overcome the variability that characterizes timber. While employing traditional wood joints Tezuka Architects has searched for a futuristic form,which should result in a completely new type of architecture.
To commemorate the 40th anniversary of Hakone Open-Air Museum, a colourful hand-knitted net of nylon rope was installed by sculptor Horiuti Noriko with collaboration of Takaharu Tezuka & Yui Tezuka of Tezuka Architects.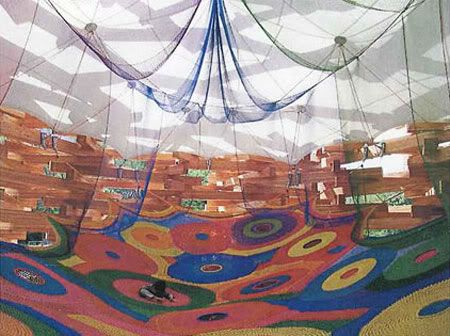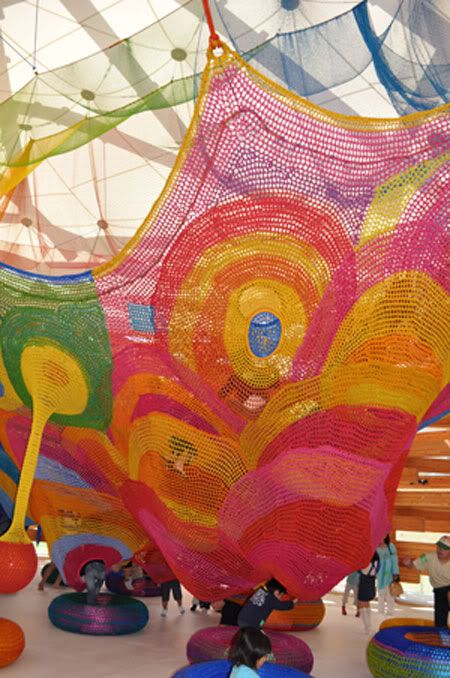 via
spoon & tamago