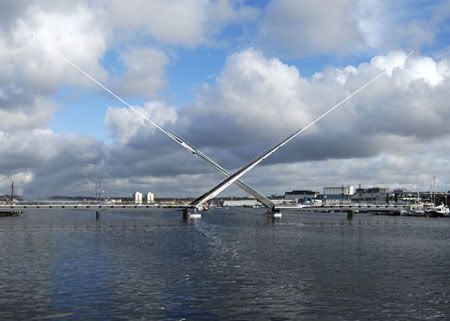 A landmark bridge with an opening span that would form the catalyst for the regeneration of the surrounding area.

Poole Harbour Second Crossing
Design Team:
Wilkinson Eyre Architects
Location:
Poole, UK
Status:
Ongoing
Cost:
£40 million
With extreme traffic pressure on Poole's existing road bridge, this new crossing is an essential component in the town's strategy for future growth. Connecting the Old Town to Lower Hamsworthy across a busy channel, the low level bridge will have to open almost hourly for maritime traffic. The design therefore is driven by the need for robustness and reliability.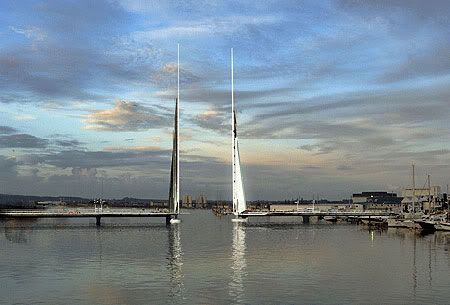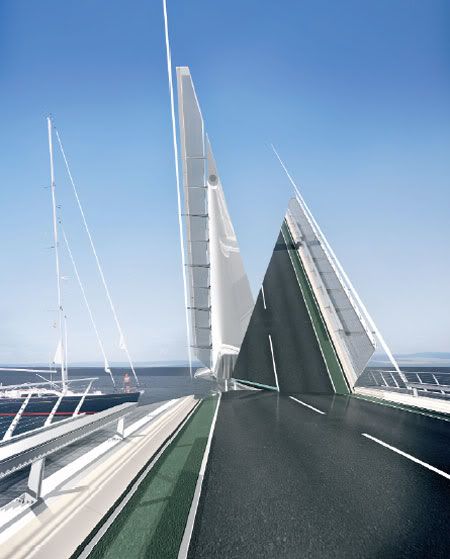 The bridge is configured as a simple bascule – a flat deck with two hydraulically operated lifting sections. Normally the joint between each sections is transverse, but here it is skewed across the deck creating two triangular leaves. The twin bascule span form two 37m long triangular decks when in the raised position. These cross as they rise and come to rest in an overlapping composition, mirroring the shape of racing yachts passing through the bridge in this international sailing centre. As they lift the bridge becomes a sculptural piece, introducing new vertical elements into the otherwise flat vista of sea, land and sky.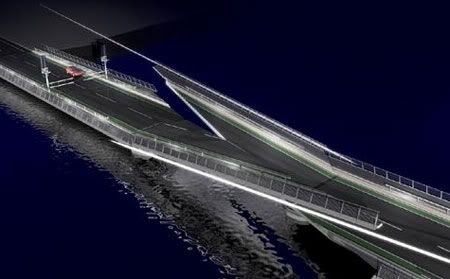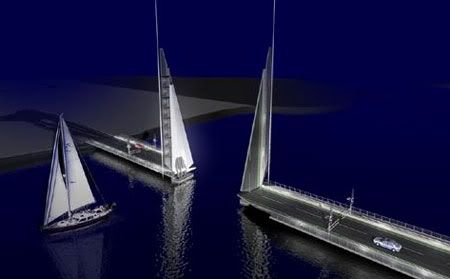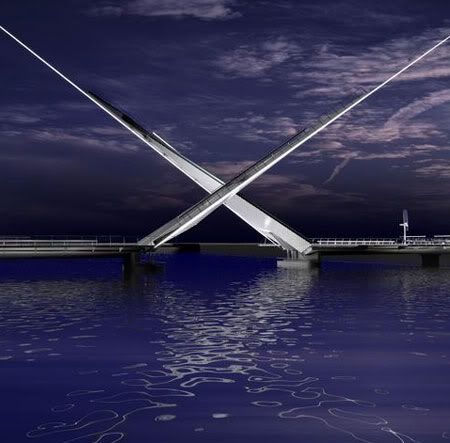 via
Wilkinson Eyre Architects
|
New Civil Engineer