Not many hotels can boast a blood red pool. It doesn't sound attractive, but on an overcast day the red is warmly inviting, and the designer's philosophy is refreshingly logical; nothing about this place is conventional, why stop with the pool?

The Library Koh Samui
Design Team:
Tirawan Songsawat
Location:
Koh Samui, Thailand
Status:
Visit anytime
White minimalist lofts arranged along a the beach, with a bloody red swimming pool and a startlingly white media room; The Library breaks all the rules and turns upside down any notion you might have of a beach hotel on an idyllic Thai island.
The Library Building consists of three box-style units adjoining together where the middle box is an open-air serving as a mini-café. The other two boxes are the huge library for not only books but also other entertainment media.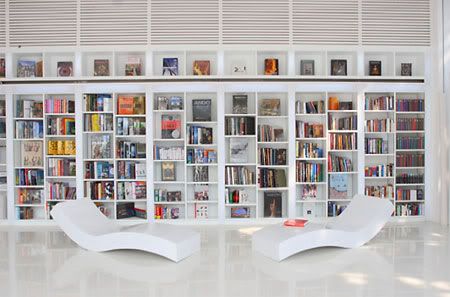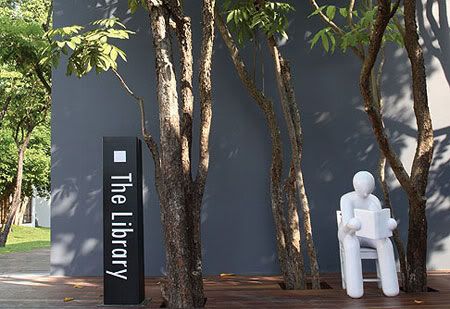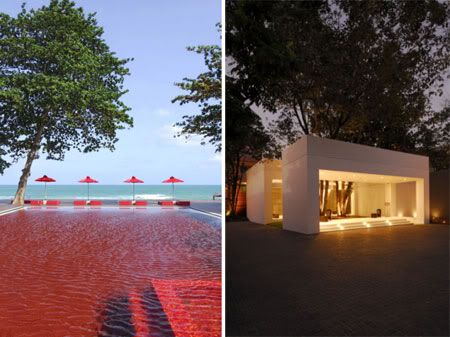 Divided into 26 suite/studio cabins, the complex avoids the monolithic hotel-complex look, scattering discreet buildings in lush vegetation. Each cabin consists of a suite space on the ground floor and a studio upstairs, complete with ocean view. Accommodation concept is to divide space equally between outdoor and indoor in both horizontal and vertical way. This idea was stemmed from simple concept that when holiday, people prefer to spend more time out in the open rather than staying in an air-conditioned box. Consequently, each building unit will be built in a box style by emphasizing in increasing efficiency of space utilization vertically and horizontally.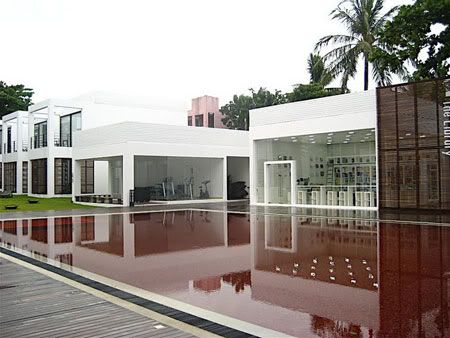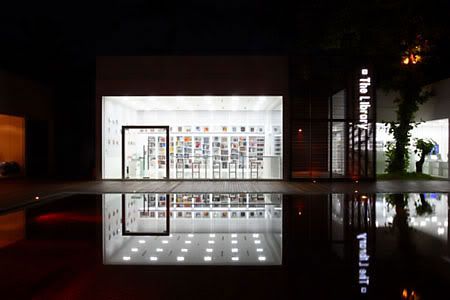 Designed as an outpost of casual elegance, The Library interiors are finished in a distinctive minimalist style with strong color palates. Rooms are finished in a bold color scheme that emphasizes red and gray elements against pure white walls and floor space, echoed by the red swimming pool and white library complex. The purity pays off: the old-growth forest and lively beach are there to be enjoyed without distraction.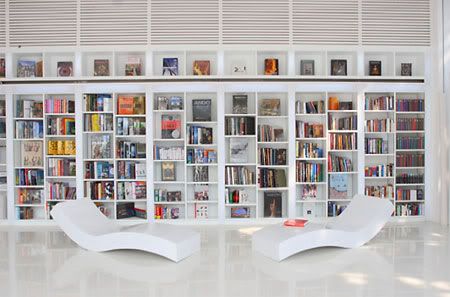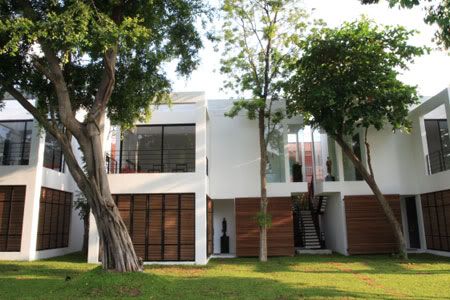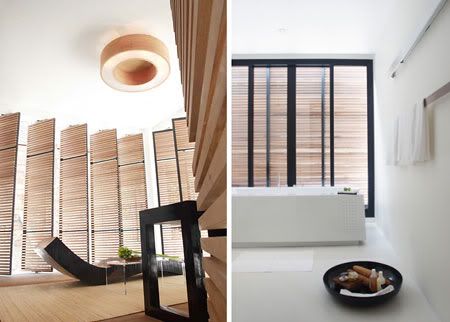 via
The Library