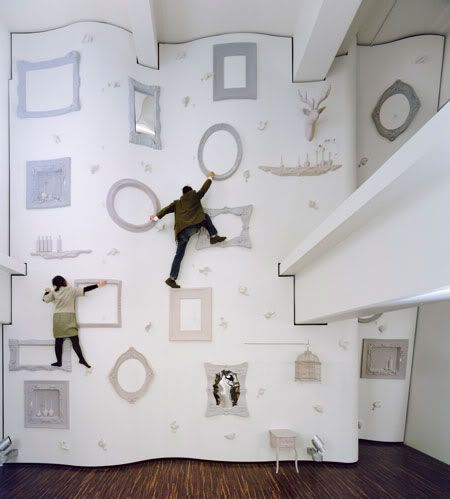 The gym is more like an art space rather than a typical gym. The climbing wall was decorated with Baroque style photo frame.

Illoiha Omotesando Fitness Gym
Design Team:
Nendo
Location:
Tokyo
When to visit:
Completed 2006
Awards:
JCD Design Award / Gold Award
The second branch of the ILLOIHA fitness club is located on two below-ground floors of a building. Since the gym is spread out over the two floors, we decided to use a studio with an unusual two-story ceiling to unify the space.
To express the original brand concept of "becoming beautiful through movement", we chose the theme "rock-climbing on Omotesando" and developed a design that uses the mismatch between a rugged outdoor sport and Tokyo's fashion district to its advantage. Instead of the usual rough and outdoorsy climbing wall, we came up with the idea of using interior design elements like picture frames, mirrors, deer heads, bird cages and flower vases to create a challenging wall with hard-to-find holds and unusual finger grips. We hope that our uniquely Omotesando-style climbing wall inspires newcomers to try out the sport, and starts a new wave in fitness with style.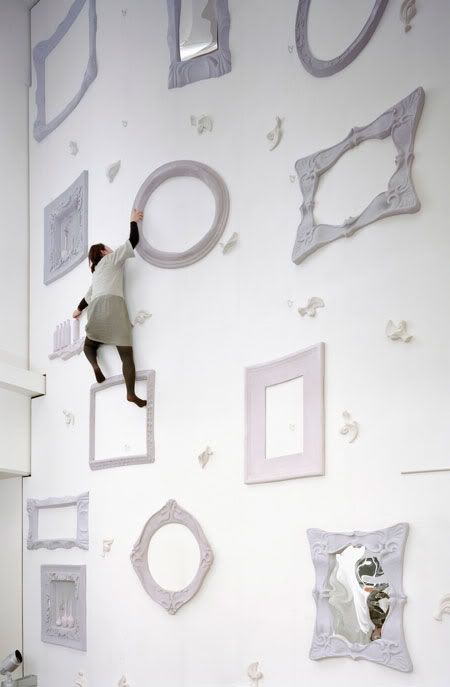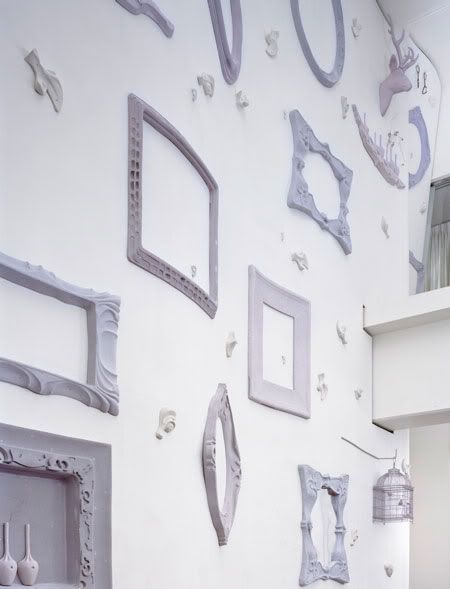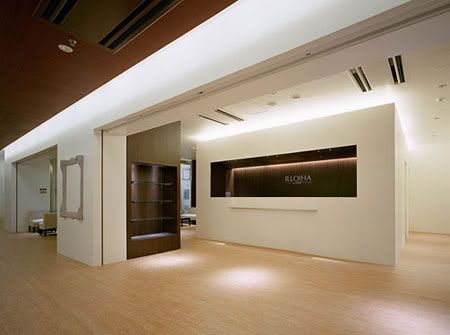 via
nendo