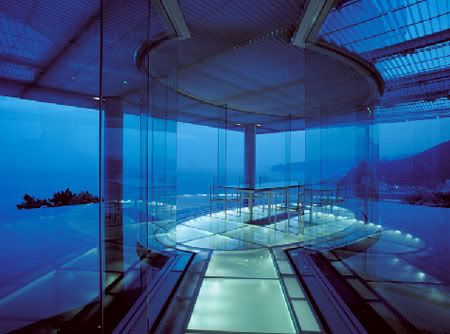 Kuma tried to frame space with only two horizontal planes - the floor of water and the ceiling louvers- and to generate between the planes a transparent and fluid time-space.

Water/ Glass House, Atami Villa
Design Team:
Kengo Kuma and Associates
Location:
Atami, Shizuoka Prefecture, Japan
Status:
Completion March, 1995
The design of this villa was influenced greatly by "Hyuga" Villa, the sole project which Bruno Taut* had left in Japan. The design also gained influences by the philosophies of Taut. Taut's stay in Japan lasted from 1933 until 1936. Meanwhile, his praise over Katsura Palace was ever-lasting. The reasoning for his commendation lied in the fact that the Palace frames the nature yet frames by being one with nature.
Taut specifically paid attention to mechanisms in Katsura Palace that provoked the framing of nature with nature: the eaves and the bamboo verandas. Thus, in our villa, a layer of water which gently covers the building edges signified bamboo verandas in Katsura. Moreover, a stainless louver that roofs the water signified the eaves. The water surface stretches further out and unites the surface with the Pacific Ocean. And on top of the joined surface, a glass box floats. As the box is super-imposed numerous times, refraction of materials brings in reflections of sorts. The relationship between the subject and the environment is challenged upon in various manners by re-defining and re-shaping the Katsura philosophy, yet always maintaining its fundamental essence.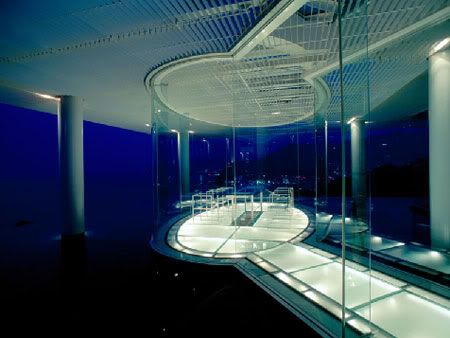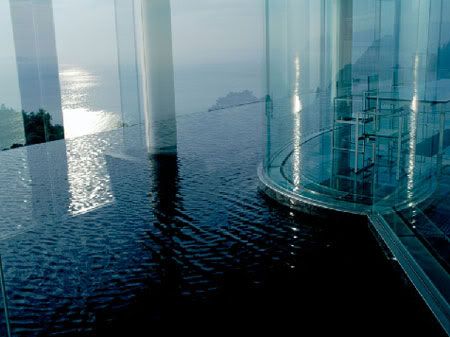 In the Western architectural tradition, a building is primarily framed by means of walls and windows. That interposes a frame between the subject and the object. The subject is inevitably cut off from the object. The space becomes a painting in a frame (i.e. a static image); it becomes frozen. On the other hand, in traditional Japanese architecture, horizontal planes (i.e. the floor and the ceiling) are the dominant framing devices. This enables the subject and the object to coexist in a continuous space, without being cut off from each other by the frame. In such a case, the main concern of planning is the introduction of a sequence and speed into a continuous space. One cannot help but introduce into the building the parameter of time as well as the parameter of space. As a result, become inextricably entwined.
*
Bruno Julius Florian Taut
(4 May 1880 – 24 December 1938), was a prolific German architect, urban planner and author active in the Weimar period. Taut is best known for his theoretical work, speculative writings and a handful of exhibition buildings. Taut's best-known single building is the prismatic dome of the Glass Pavilion at the Cologne Werkbund Exhibition (1914). His sketches for "Alpine Architecture" (1917) are the work of an unabashed Utopian visionary, and he is variously classified as a Modernist and an Expressionist.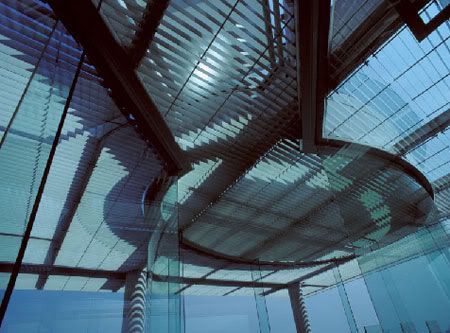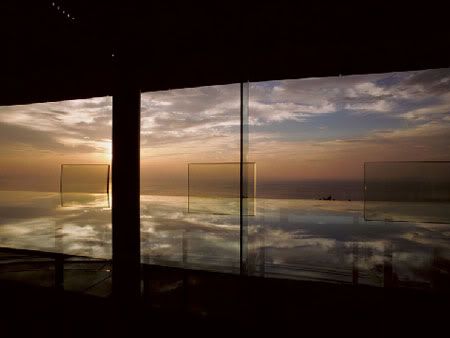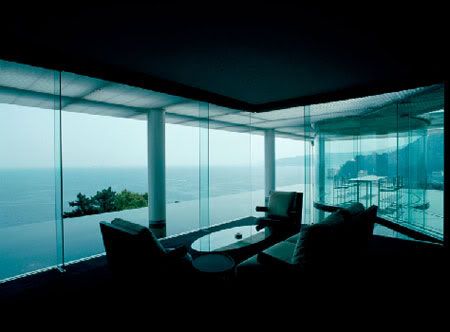 via
Kengo Kuma and Associates