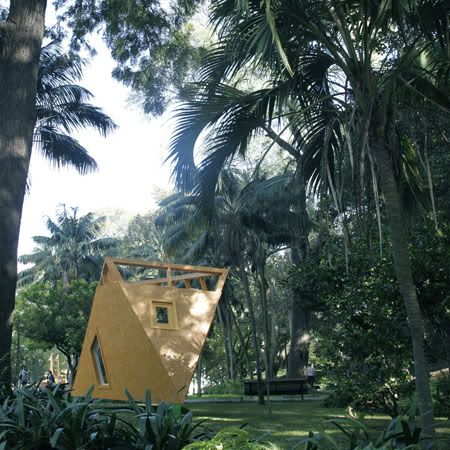 The Treehouse Hotel is an experimental project of architecture and design that addresses essential topics to the future of our society. The theme of the sustainable city seeks from the beginning a reading of the footprint of the city, in the present and the future, in order to make it neutral in all respects: energy, carbon emissions, food, tradition, employment, housing, moving , waste, diversity, nature ...
Treehouse Hotel
Design Team:
Dass
Location:
Jardim da Estrela, Lisbon, Portugal
Status:
Completion 2009
The Treehouse Hotel was built in the Jardim da Estrela and served as a "hotel" during Experimenta Design09. The inspiration of this Micro hotel is not architecture, but nature itself. The scale of the micro-architecture allows us to have an experimental vision of the creative process, to create and investigate new forms and features that are associated with this type of scale. It is an opportunity for developing new materials and methods of pre-production, saving natural resources.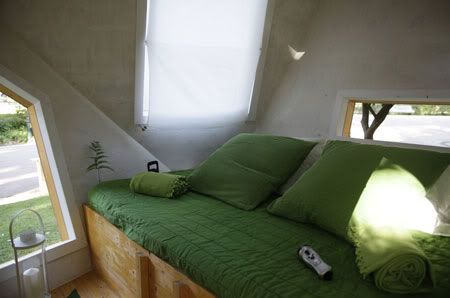 The Treehouse Hotel is literally a living capsule built in wood, with a strong formal image. It freely resembles an abstract space-ship with its oblique planes in an overall triangular tridimensional shape. Its interior space is unified as living room and bedroom with the inherent infra-structure. The envelope is then opened with individual windows that propose specific points of view to the surrounding garden strongly related to the corporal appropriation of the interior space. With Treehouse Hotel, Dass present us an idea of living the contemporary city. Instead of a mere sequence of daily routines, urban life can also be composed of a series of peculiar moments of discovery that breaks the visual and perceptual blindness of repetition. In fact, strangeness and unpredictability can be another way of revitalizing our experience of the city, proposing new ways of seeing and feeling what one arrogantly thinks to know already. In this sense, Treehouse Hotel is truly a machine for intensifying urban life: "Rather than creating an exhibition or a seminar, the Treehouse Hotel offers the opportunity to create something beautiful, not only formal but to achieve the perfect combination between form and function, between man and his context, emphasizing the ephemeral character of Life, Nature and the City. The simplicity of the idea of creating a Treehouse that can be rent and lived becomes a message that in the event of the temporary Experimenta Design09 in Lisbon can become eternal."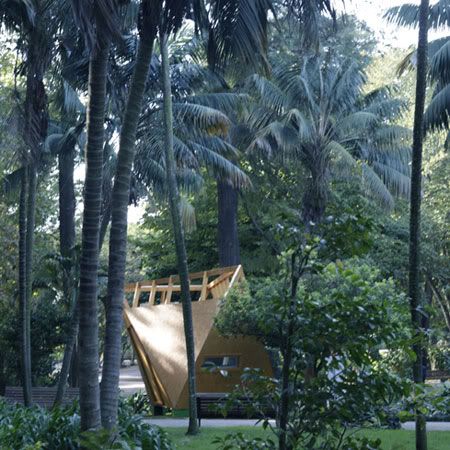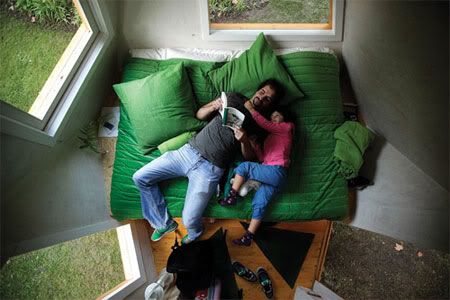 via
Treehouse Hotel