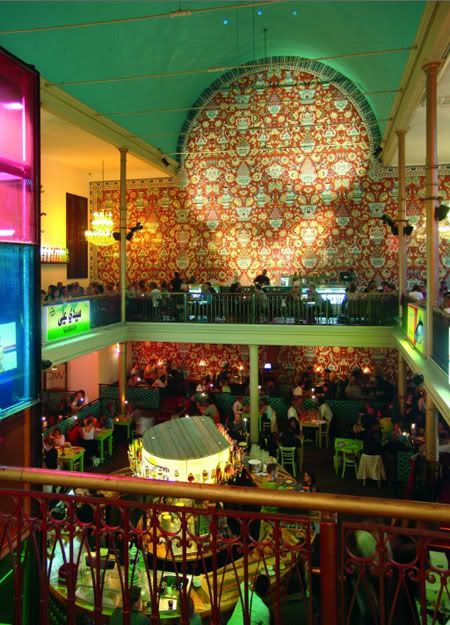 A former Buiten-Amstel Church on Albert Cuypmarkt street has been converted into a melting pot of cultures where everyone can come to eat, drink and endlessly look around.
Bazar Amsterdam
Design Team:
Kossmann.deJong
Location:
De Bazar, Amsterdam, Netherlands
Status:
Completion 2005
In addition to its restaurant in Rotterdam,
Restaurant Bazar
has now also opened its doors in Amsterdam. This time the restaurant is beneath a golden angel in the middle of the Albert Cuyp market, inside a Dutch Reformed church that has fabulous tile murals and 10,001 Arabian lights to complement the cuisine: from Morocco through Turkey, Lebanon through Persia.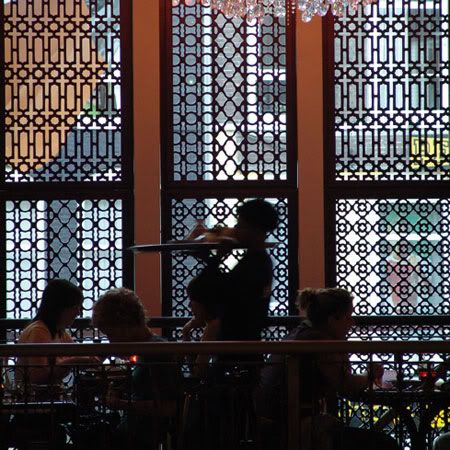 A typical Arab market ambience has been created: a lively, busy place, chaotic but always convivial. Different styles converge here in the interior design, personnel and food. The focal point, visible from all sides, is a large round bar situated on the ground floor, comprising refrigerated display cabinets, food cans and old wood. All drinks are served from here and guests can wait here until a table is free. Around this lie different raised floors in various colours, with balustrades of blue glazed openwork stone. These elevated floors create a division into different neighbourhoods, each with its own uniquely different character. These neighbourhoods give the huge ground floor area a certain degree of intimacy.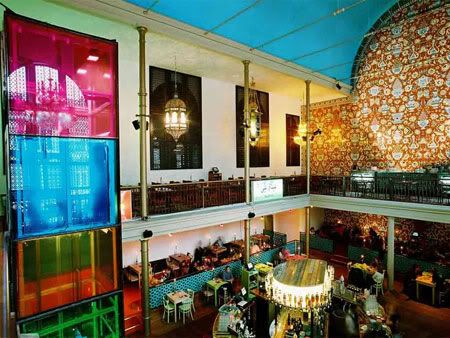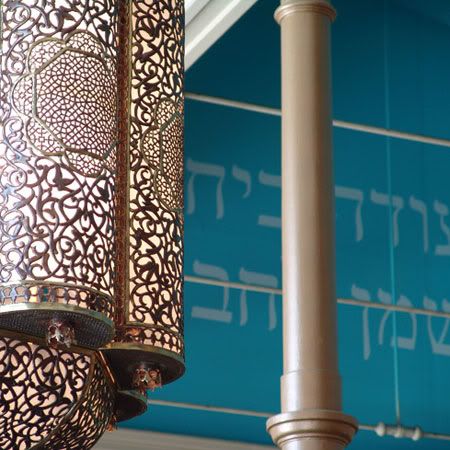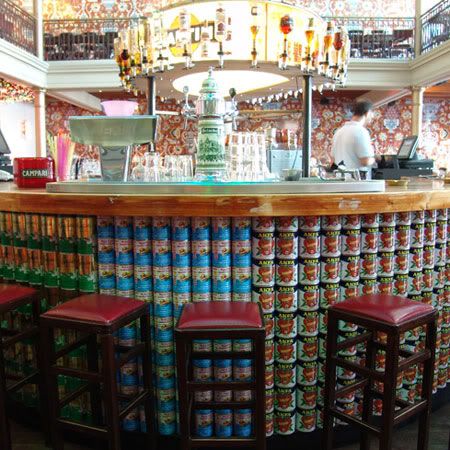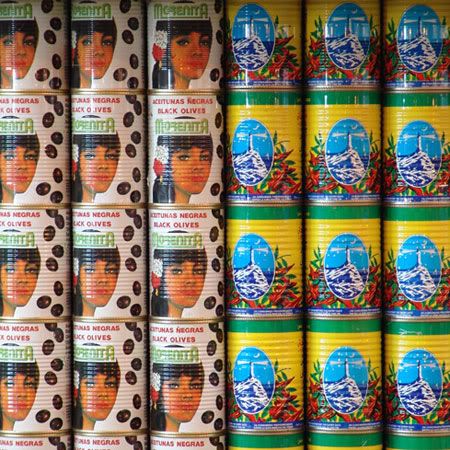 via
Kossmann.deJong