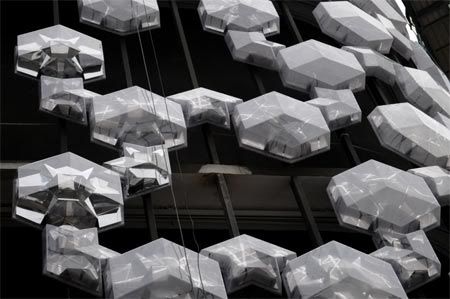 In various ways this concept blurs boundaries as it actively merges the concept of a media screen with an ornamental architectural screen filtering air and light and as it blends abstract futuristic shapes with a 1970's Vegas style.
UEC Iluma
Design Team:
WOHA Architects
,
Realities:United
Location:
Victoria Street, Singapore
When to visit:
Opening soon in 2009
The Urban Entertainment Centre is a complete entertainment district incorporating theaters, clubs, bars, shopping and public space stacked up into a cube 80m x 80m x 80m. The concept was an Ibiza-Bali club sandwich, with various programmatic levels linked by "tornadoes" – vertical circulation voids that transport people quickly to their destination.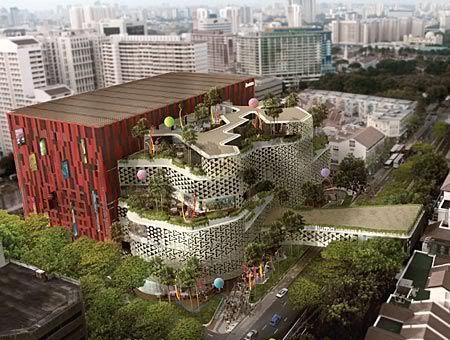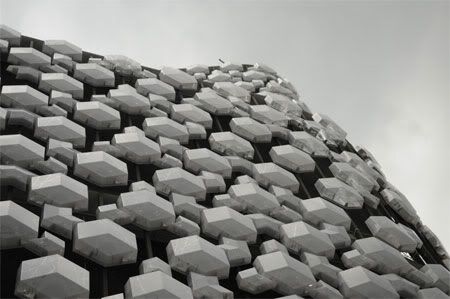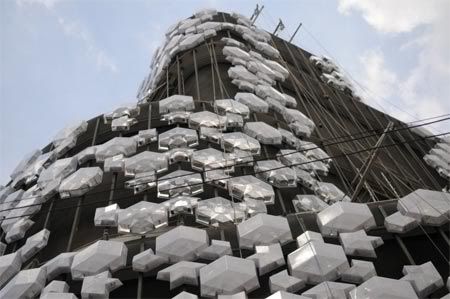 The tornadoes also gather the connection threads leading from the surrounding fabric, sweeping patrons into the building – first into the public plaza which is designed as a warped ground plane that creates spaces for busking, markets and events, and then up through layers of shopping and entertainment. The tornadoes burst out onto the rooftop, where indoor-outdoor venues for drinking, eating and performances are housed.
The building incorporates an interactive façade designed by Realities:United (realU) from German where realU created a light and media facade, which had to be effective both during day and night.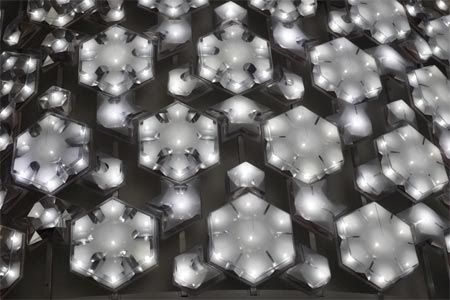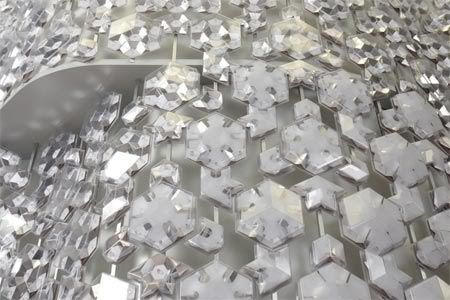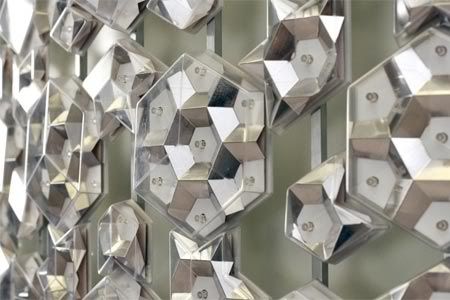 The 'screen' facade is formed by a tessellated pattern made up by physical plastic bodies. A regular matrix of fluorescent lamps is superimposed onto (into) this idiosyncratic physical structure. That produces a display screen, which however is vividly distorted by the strong geometry of the individual light fixture and which is peppered by the regular perforations of the physical screen as well as by variations in the arrangements of the light fixture objects.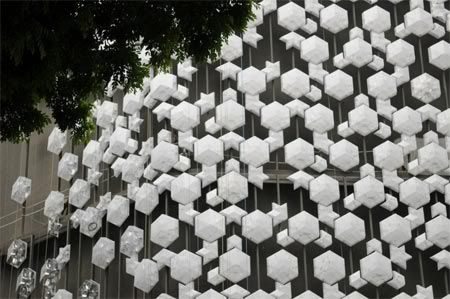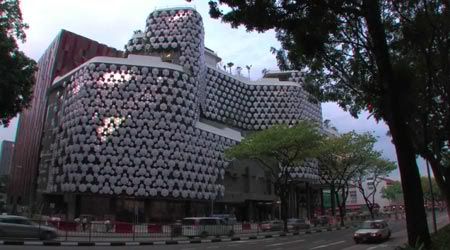 By intention a complex and ambivalent impression. On one side there is the impression of an ultra large media screen, which is not yet fully there. It appears to be still deep frozen under a surface of ice, cracking and thawing. A herald of a fundamental change of architecture, which is about to transform from a static to a dynamic art.
On the other side the individual blinking crystals carry a strong reminiscence to the look of the "modern city" of the 20th century. The idea of "entertainment" linked to flashing neon signs and excessive baroque carpets of light bulbs with its on-off moving aesthetic. Because there will be change. Being the first development inside the new officially promoted Bugis night life area of Singapore the project anticipates the arrival of several competitors over the next 15 years. Instead of starting a race in latest tech LED glamour, which the project would soon loose to its younger competitors the project concentrates on establishing a superb size and lighting power in combination with a striking visual appearance thereby building the claim of becoming the areas first and lasting land mark.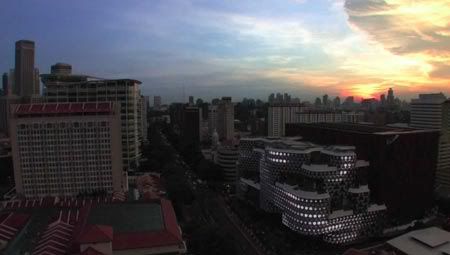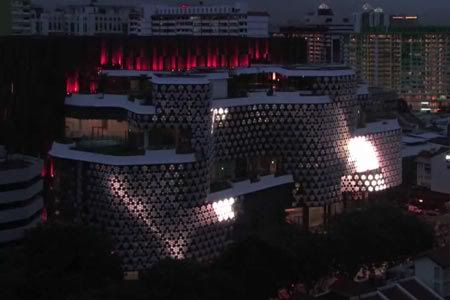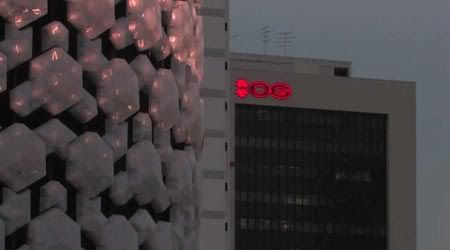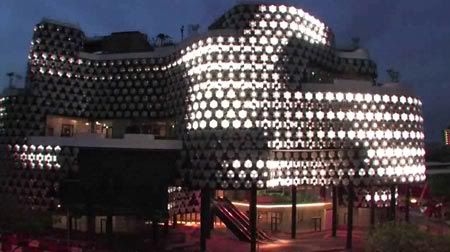 via
WOHA ARchitects
|
Realities:United
|
enlighter.org