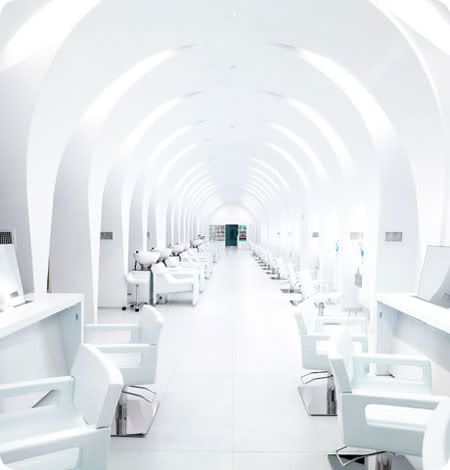 The simple vaulted cutting room is animated by repeating cuts in the soffit, which open into brightly lit spaces. When you lie back at your basin, you gaze on the ceiling's beautiful geometry.

Mizu Salon Boston
Design Team:
Niall McLaughlin Architects
Location:
Boston, USA
Status:
Completion 2008
Cost:
$1.9 million
Created by Elan Sassoon, the son of legendary hair stylist Vidal Sassoon,
Mizu Salons
blend the finest talent in hairstyling with modern architectural aesthetic and function. Located inside Mandarin Oriental,Boston, Mizu's architectural design and international talent attract world-wide attention and celebrity clientele. By creating beautiful hair, providing intuitive service and staying ahead of industry technology, Mizu salons will mark a new era in hairstyling and the salon experience.
The key design issue is the comfort and well being of each customer. This is an environment that is calm and uplifting. A customer should leave the salon feeling nurtured.
Soft spaces are created through strategic reflective lighting, light boxes and soffits. The cool colour temperature creates a sense of calm and cleansing whist warm gold colours introduce a feeling of relaxation and comfort.
An arcaded passageway extends along the glass shop window. It leads from reception to hair cutting, dyeing and colour dispensary. This passageway makes a sculptural form when seen from the mall. It acts as a screen, making the cutting room a protected inner sanctum.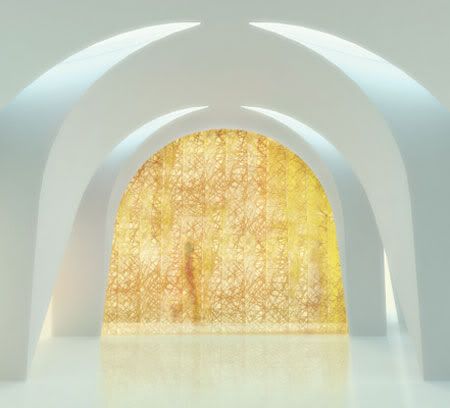 "We are very proud of the designed arches. The entire structure was manufactured in Canada and sent in 500 pieces. The arches are made of GRG (glass reinforced gypsum), which is a high-quality plaster mixed with glass fiber. It took very skilled craftsman to install these and then we finished with an acoustical plaster to ensure the sound levels stay at a minimum, even with the hairdryers and conversations going on. Lastly, the arches are painted with a matte white paint that makes it easy to wipe clean."
Each space incorporates experience-enhancing technology like Myvu glasses that offer television and movie entertainment in the stylist's chair, WiFi, and use of complimentary laptops available to every client. To further streamline the experience, at the end of an appointment, wireless check-out systems will complete any service and product transactions while sitting at the stylist station, shortening time spent waiting to pay at reception.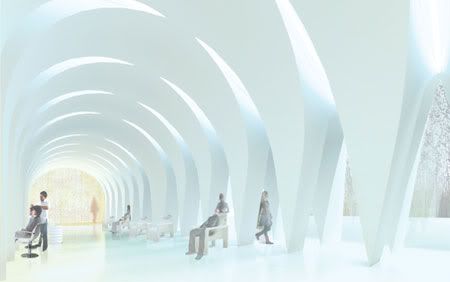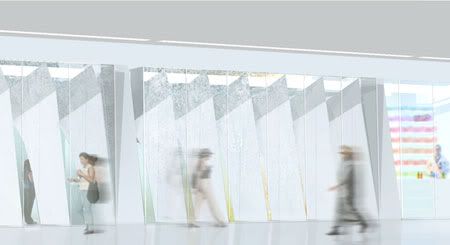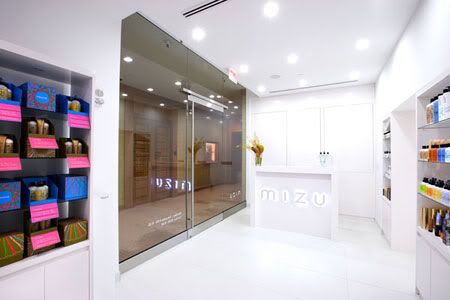 via
Reuters